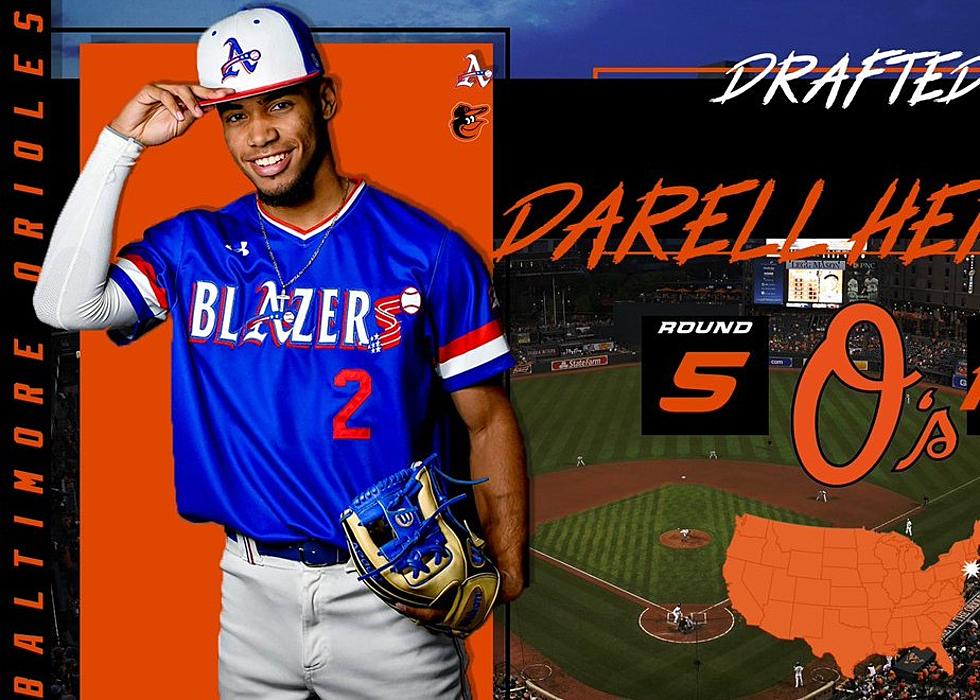 Baltimore Orioles Draft Americas Shortstop Darell Hernaiz in Fifth Round of MLB Draft
Courtesy of Americas Baseball
Americas shortstop Darell Hernaiz waited patiently with his family members on day two of the MLB Draft.
All the long hours of training, practicing and perfecting his craft paid off in the fifth round where the Baltimore Orioles selected Hernaiz as the 138th overall pick in the draft.
For the 6-foot-1 prospect, this was truly a dream come true.
"There have been a lot of sleepers in the MLB Draft," Hernaiz said regarding being drafted. "I'm going to get the same chance as the No. 1 pick has so that's all I need.
He batted .404 during his senior season, tacking on six doubles, two triples and seven home runs this year.
Now, Hernaiz has an opportunity to either sign with the Orioles or play college baseball with Texas Tech, where he has already signed to play. Being in El Paso, it was still tough for a ton of scouts to see his body of work based off visibility. But when you watch his film, Hernaiz is an athletic shortstop with a lot of upside in his hitting. He's also really speedy and has a cannon of an arm.
"The ultimate goal is the major leagues. I'm pretty excited to start my professional career," Hernaiz said. "I still haven't made up my mind 100 percent but we'll see what happens."
More From 600 ESPN El Paso