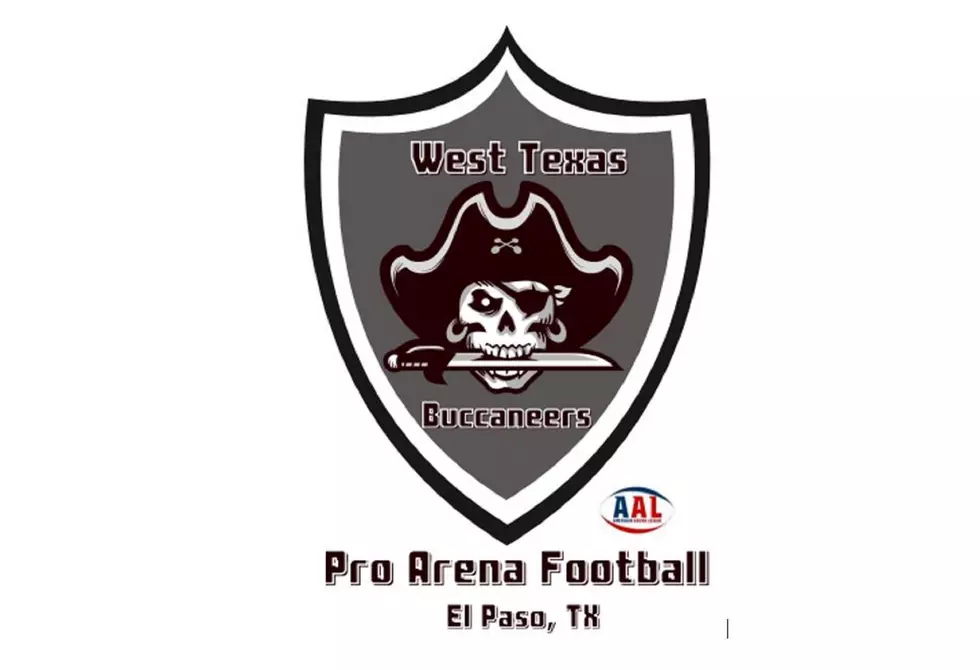 Arena Football Team Coming to El Paso in 2021
West Texas Buccaneers
The El Paso Sports Commission announced today that the West Texas Buccaneers will play in the American Arena League at the El Paso Coliseum for the 2021 season. The team is owned by Craig Thomas, who will also serve as the general manager. Thomas graduated from Eastwood High School in 1985.
Exhibition and preseason games will take place on Saturday November 21st and Saturday December 12th. Due to COVID, ticket pricing and availability will be announced at a later date.
This is the first time since 2009 that an arena football team is playing in El Paso. The Generals won 13 games and advanced to the conference championship in their only season playing in the Indoor Football League. Sadly, the team folded after just one season and no other arena team has played in the Coliseum since.
The West Texas Buccaneers will change that trend. Unlike the Generals, the Bucs are owned by an El Pasoan and Thomas is planning to keep this arena team in town. "I want to be around for a long time," Thomas told 600 ESPN El Paso. "I think El Paso could use a good football team."
More From 600 ESPN El Paso