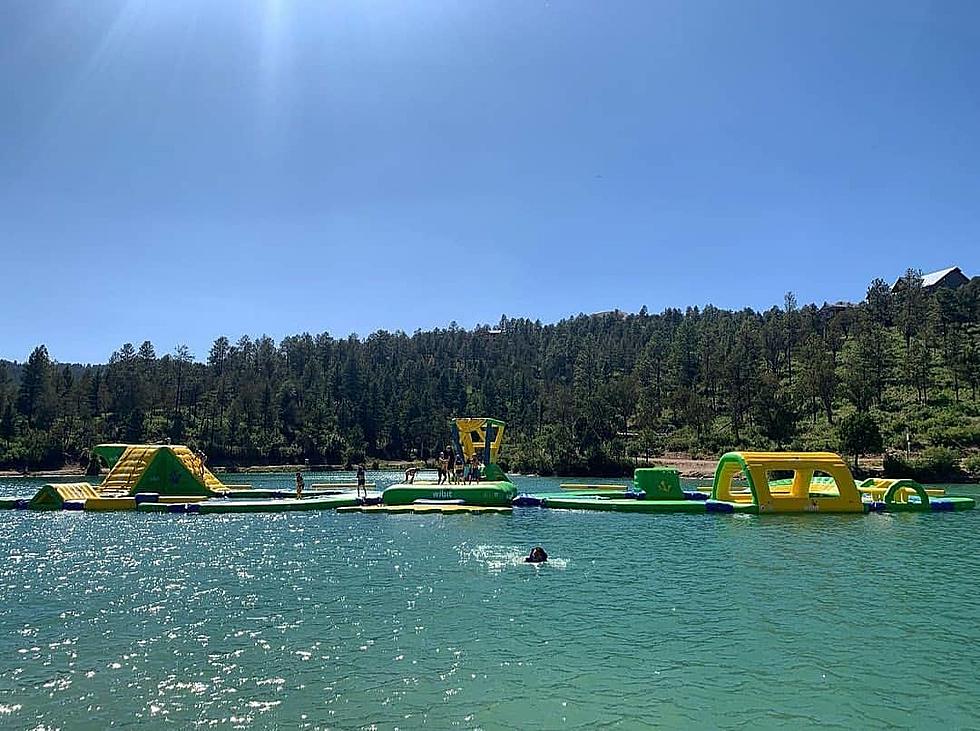 An Inflatable Waterpark in Ruidoso is Waiting to Be Explored
@erica.rangel.optoutside via Visit Ruidoso via Facebook
While scrolling through my Facebook page, I stumbled upon a glorious inflatable oasis. It lays upon the water of Grindstone Lake in Ruidoso. 
This area has a really cool new look thanks to the addition of a Wibit Open Water Park . This inflatable sports park is described by the company as "Commercial grade construction, tough German safety standards and excellent support give you trouble-free entertainment for your guests"
I usually only find in interest in Ruidoso during the winter but now that I know this beauty exists, I need a road trip ASAP! Ruidoso is a gorgeous place to take somewhat of a staycation, since it is not crazy far from El Paso, but it is still a good drive out. A little piece of privacy is what I like to think of the area, which is good for those of you who might embarrass yourself by falling into the lake in a weird way.
More From 600 ESPN El Paso