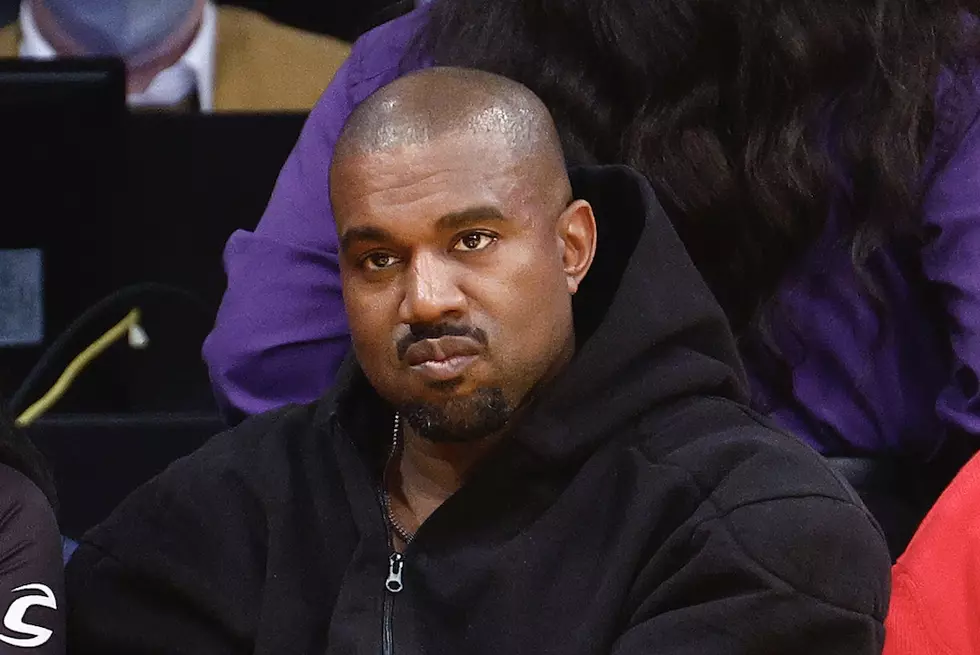 Adidas Faces Class-Action Lawsuit Due to Frayed Partnership With Kanye West
Ronald Martinez/Getty Images
Adidas is facing a class-action lawsuit, as shareholders are suing the shoe giant following monetary repercussions from parting ways with Kanye West.
On Monday (May 1), Billboard reported a group of investors have launched litigation against Adidas in U.S. District Court in Oregon, claiming the brand was aware of Ye's volatile potential a long time before they ended their partnership with him last October over anti-Semitic rhetoric. The plaintiffs in the suit represent people who purchased stock from Adidas between May 3, 2018, and Feb. 21, 2023. The suit alleges Adidas "failed to take meaningful precautionary measures to limit negative financial exposure" knowing that Ye was a liability and things could ended badly.
The suit also alleges the company did not notify stockholders that Ye made "offensive remarks at Company premises" and failed to acknowledge "serious issues affecting the partnership." The suit names Adidas' former CEO, Kasper Rorsted, and CFO, Harm Ohlmeyer, as defendants. Kanye is not named.
A rep for Adidas has provided the following statement to XXL concerning the lawsuit: "We outright reject these unfounded claims and will take all necessary measures to vigorously defend ourselves against them."
Adidas dissolving its decade-long partnership with Kanye West has had huge fiscal repercussions. The company initially announcing it would take a $263 million hit in income for 2022. In November of 2022, they announced plans to sell Yeezy designs without the Yeezy name, in a move that would reportedly save around $300 million. In February, Adidas announced an expected loss of $1.3 billion in sales. In March, the company announced its first annual loss in three decades due to the split with Kanye.
See Rappers and Hip-Hop Artists Who Sold Their Publishing for Huge Payouts
More From 600 ESPN El Paso