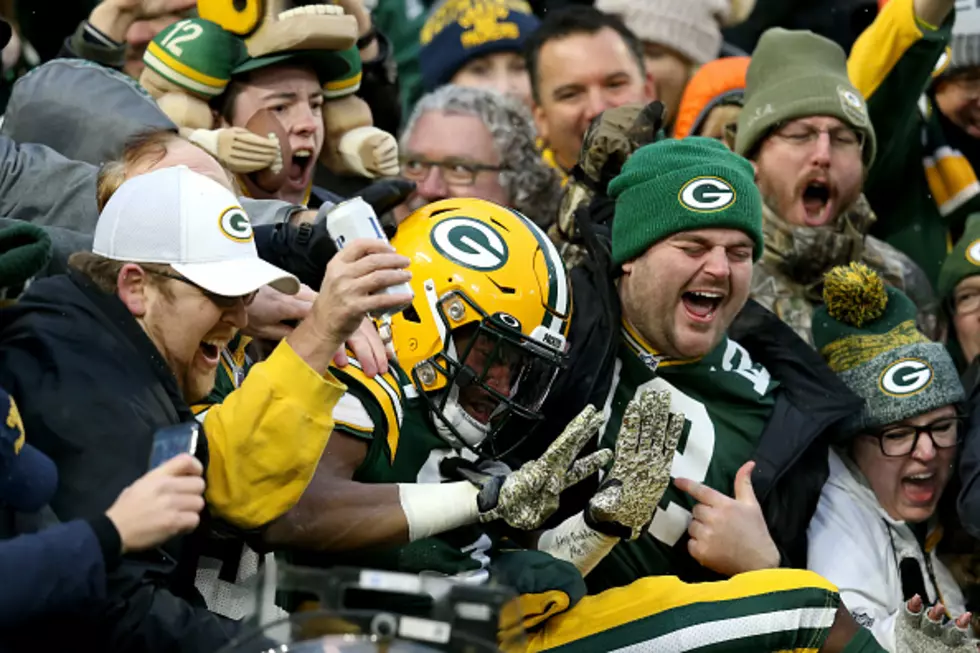 Aaron Jones, El Paso's Own $48 Million Dollar Packer
Getty Images
Following months of back-and-forth negotiating, running back Aaron Jones struck a deal with the Green Bay Packers to be the franchise's preferred tailback in the foreseeable future.
UTEP's all-time leading rusher could've signed for more in free agency. Green Bay could've let him walk and justified it with AJ Dillon, who they drafted in the second round of the 2020 draft. Instead, both sides reached an agreement on a four-year, $48 million contract, including a $13 million signing bonus.
There was a good chance both sides would've gone their separate ways this offseason.
Jones and the Packers started their conversations about a contract extension before the NFL Combine last year but talks never got anywhere. By drafting Dillon a few months later, it signaled that Green Bay could be looking at a contingency plan if Jones walked in free agency. The talks dragged into the summer and into the season. Jones could've done antics to get the organization's attention — a camp holdout, demand a deal, etc. — but he didn't go down that path. Instead, he put together another 1,000-plus rushing season and proved his value as a Packer.
Still, no deal in December and the clock was ticking.
Seeking a deal, Jones sought better representation, fired his agent Leigh Steinberg in early December and started working with Drew Rosenhaus. The fifth-year NFL running back out of the 2017 Draft Class entered free agency as one of the top names in the league. Prognosticators and media members predicted teams like the Dolphins, Jets or Cardinals might be interested.
Green Bay placed their confidence in Jones though, and bet on his dynamic playmaking abilities by signing the 26-year-old to a four-year extension.
He has been a terrific back to head coach Matt LeFleur's offense, posting two consecutive 1,000-yard rushing seasons. He totaled 1,084 rushing yards and co-led the league in total touchdowns (19) back in 2019. Last year, he rushed for 1,104 yards en route to his first Pro Bowl recognition.
Some doubt the need to sign running backs because of the short lifespan. Other NFL tailbacks like Todd Gurley, Le'Veon Bell and Ezekiel Elliot regressed in production after they signed big deals. Jones experienced a few injuries in his first two years of the league, including knee injuries that kept him out of eight games. Though, Green Bay has been smart to keep him at a sustainable workload and balances carries across all of their running backs.
Nothing has been released yet on the extent of Jones' contract with the Packers. If you divided the contract evenly, the deal would fall around the $12 million per year average. However, that might not be the case, reported ESPN's Rob Demovsky, who suggested that if the deal is back-loaded, Jones might be making around $9 million per year for the first two seasons of his deal.
Now Jones, who's done a lot of proving doubters wrong in his NFL career, will again have to prove his worth to the Green Bay fan base for taking a shot.
More From 600 ESPN El Paso