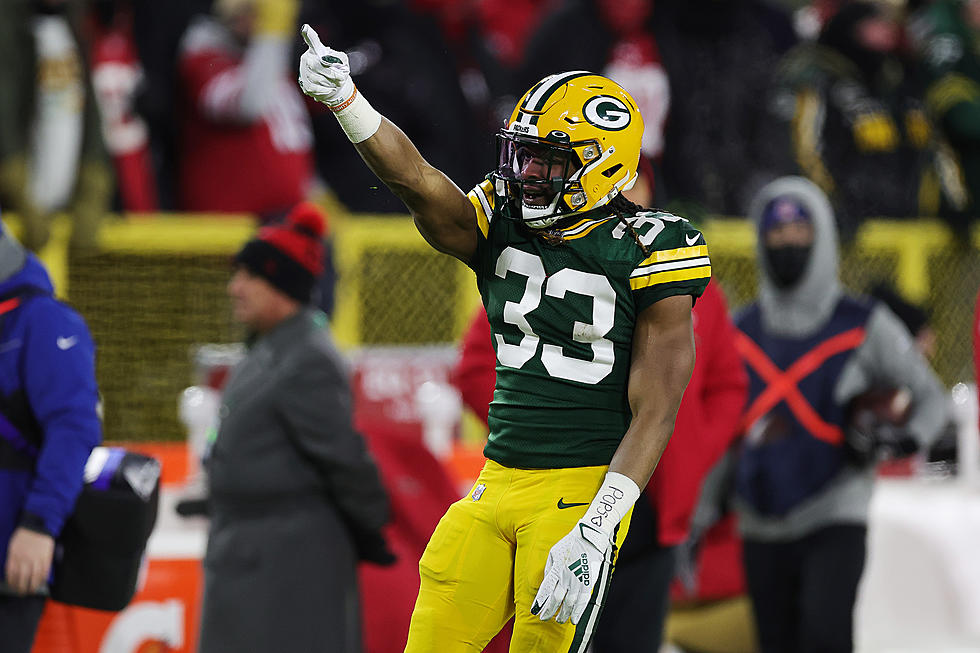 Aaron & Alvin Jones Jr. Announce Charity Softball Game in El Paso
Getty Images
The A&A All the Way Foundation—founded by football players Aaron and Alvin Jones Jr.—revealed on Tuesday plans for an inaugural charity softball game set for Thursday, April 19 at Southwest University Park.
Tickets will go on sale starting at 10 a.m. MST on Thursday, Feb. 10, via the Southwest University Park website.
The event will have a home run derby, silent auction and a raffle. Merchandise will be sold at the event as well. Gates open at 5:30 p.m. Event proceeds will benefit the A&A All the Way Foundation.
Last year, the A&A All the Way Foundation revealed intentions to host a charity softball game, but due to scheduling conflicts with offseason workouts, the event was postponed. The foundation's mission is to inspire, educate and promote unity and diversity across communities through impacting the lives of youth. They have hosted Youth Skill Camps, toy drives and shoe drives in El Paso.
Aaron just wrapped up his fourth season with the Green Bay Packers, in which he finished with 799 rushing yards, averaged 4.7 yards per attempt and ended with four touchdowns. Throughout his career, Aaron has 4,163 rushing yards and 41 touchdowns in under 70 games played.
After being released from the Ravens in 2018, Alvin Jr. has signed with the Saskatchewan Roughriders of the Canadian Football League. The linebacker appeared in one game for the team in 2021 and made a special teams tackle. They are set to restart the CFL season on May 23.
"I'm excited to get back to El Paso and put this on for the community," said Alvin Jr. in a release. "It's going to be fun to compete against my brother and our friends and see who takes the trophy home."
All The Big Moments From UTEP Football's Win Over Bethune-Cookman
The UTEP Football team defeated Bethune-Cookman 38-28 last Saturday night to start the 2021 college football season with a 2-0 record for the first time in 16 years.
More From 600 ESPN El Paso