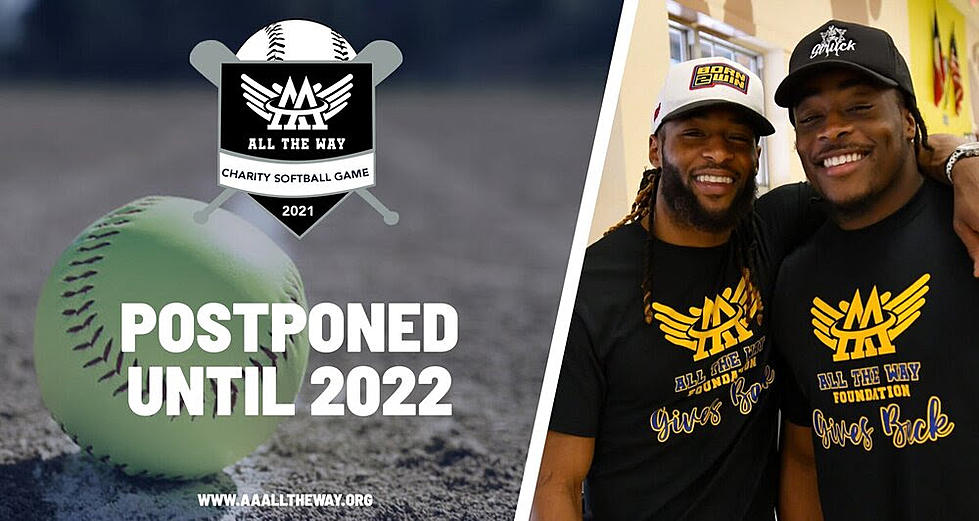 A&A All the Way Charity Softball Game Postponed to 2022
Courtesy of A&A All the Way Foundation
The A&A All the Way Foundation—started by Aaron and Alvin Jones—announced that the inaugural charity exhibition game that was set at Southwest University Park (June 4) will be postponed to 2022 due to scheduling conflicts.
The Green Bay Packers recently announced that they would be having offseason workouts in the next few weeks, which coincides with the day of the charity softball game. The Foundation made it clear that Aaron Jones' on-field responsibilities will take priority, while the plan will be to launch the softball game in 2022.
In addition, last week Alvin Jones was seen at Packers rookie camp practice for an NFL tryout. Though nothing has been made official, Alvin is vying for a roster spot alongside his brother but on the defensive side of the ball at linebacker.
Everyone that purchased tickets to the event will be given a full refund. For more questions, the foundation is referring everyone to their Frequently Asked Questions page.
"Given player schedules and the stadium schedule, we are unable to find a date in 2021 that works. We are genuinely disappointed to not be able to host the event at this time..."
We want to thank the El Paso community for their support, and Southwest University Park and our event partners for their flexibility. Know that we can't wait to join you in 2022!" wrote the A&A All the Way Foundation in a release on Tuesday.
More From 600 ESPN El Paso