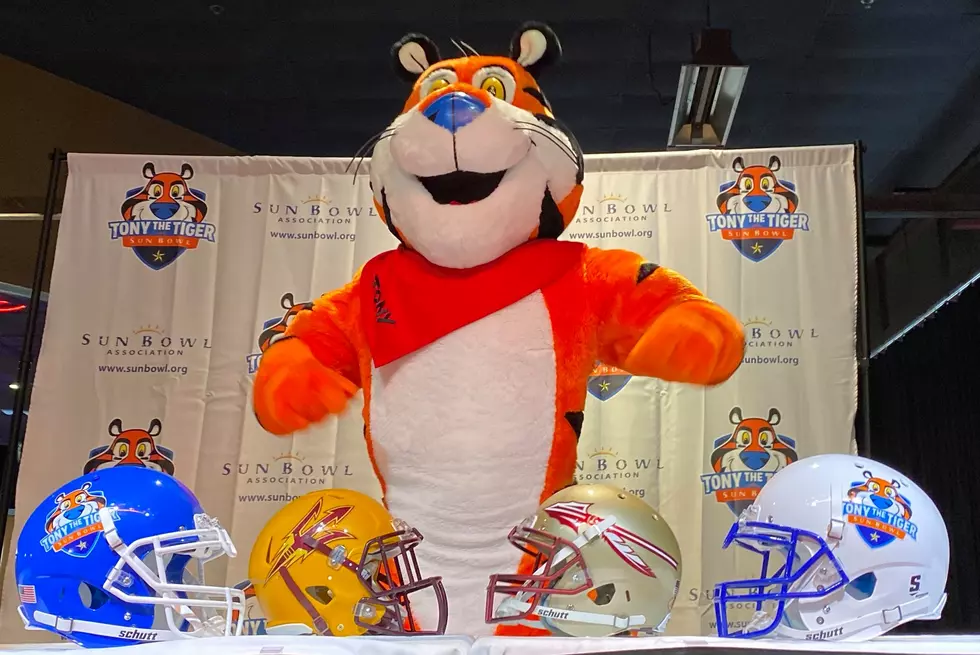 A Look at the Sun Bowl: Arizona State, Florida State Begin Practice in El Paso
Ruben Ramirez
It's almost here! The Tony the Tiger Sun Bowl is just days away from kicking off as both Florida State (6-6, 4-4 ACC) and Arizona State (7-5, 4-5 Pac-12) have begun practicing in El Paso.
Arizona State (7-5, 4-5 Pac-12) 
Arizona State is undergoing their third straight bowl game and head coach Herman Edwards looks to end their two-game bowl losing skid.
Their freshman quarterback Jayden Daniels is a sensation in college football, coming out of high school as one of the top recruits in the country. He finished the season throwing for 2,748 passing yards and 17 touchdowns. Daniels will be a treat to watch and could be a star in the making.
They will be without the likes of running back Eno Benjamin, who decided to forgo the bowl game to prepare for the NFL draft. Receiver Brandon Aiyuk will also join Benjamin in sitting out with NFL expectations coming.
Now, Daniels will have the likes of Frank Darby to lead the way at receiver. Darby finished with 28 receptions for 597 yards. Defensively, they are led by Jermayne Lole (5 sacks) and Jalen Jones (3 interceptions and one forced fumble).
Florida State (6-6, 4-4 ACC)
Florida State enters this game bitten by the injury bug since its opening game. In fact, the Seminoles are missing 13 players from their opening week roster, stemming mostly from injuries. Interim coach Odell Haggins took over the reins of the program after coach Willie Taggert was fired midseason.
The Seminoles are led by quarterback James Blackman and their tailback Cam Akers. Blackman, who battled injuries this year too, leads the squad with 2,095 passing yards and 16 touchdown passes. Akers leads FSU in rushing yards but will skip the bowl game to prepare for the NFL Draft.
Playing in relief of Akers will be running back Khalan Laborn. This year, he had 297 rushing yards and four touchdowns as the backup tailback.
Blackman's favorite target is Tamorrion Terry, one of the more athletic skill players the Seminoles have. He leads the Seminoles with 51 catches for 1,023 receiving yards.
More From 600 ESPN El Paso