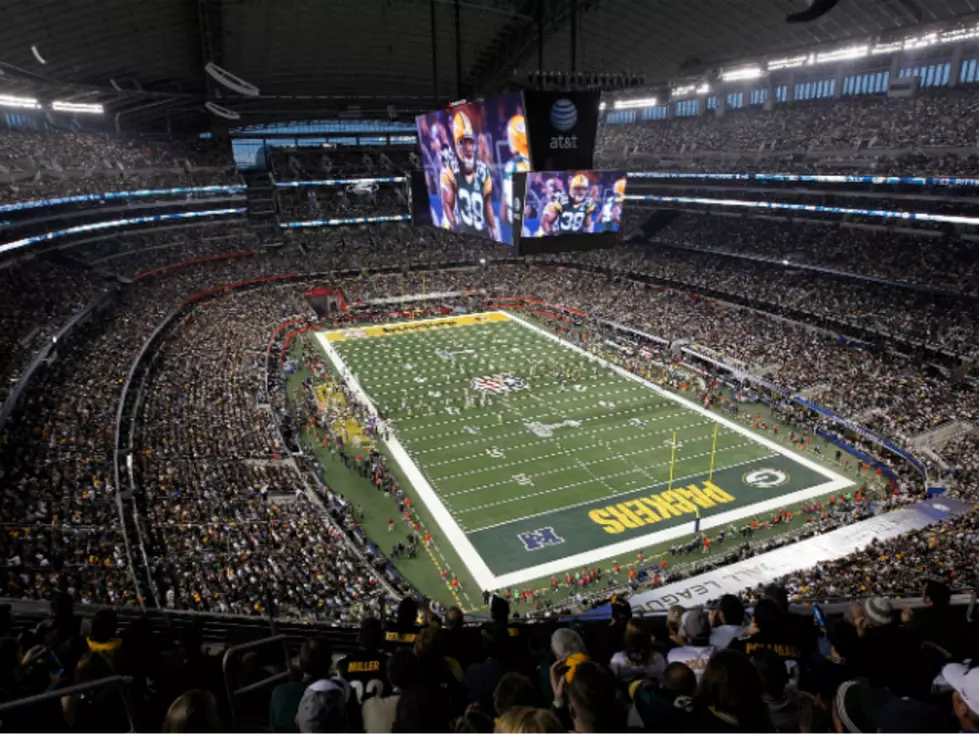 7 Necessities You Should Never Go to the Stadium Without
As the pros battle it out on the gridiron to determine which teams will hoist the Lombardi Trophy, we think it's a good idea to make sure you have the proper stadium gear, just in case you find yourself in Indianapolis for one rather big game. You'll need to be prepared.
SEATING
Sure, it's great to be at the game rather than watching it on TV. It's exciting, there's beer, nachos, cheerleaders  but the one thing your living room has that the stadium doesn't is a comfortable place to sit. That is until you show up with this deluxe heated massage stadium seat. Your tush will think you're at a football game in Heaven. Just make sure you take it with you when you go to the bathroom.
EATING
If you're at the game, you'll need something to stuff in your mouth when you're not busy telling the refs how to do their jobs (or where to get a good eye exam). Stadium snacks are incomparable in cheese and sodium appeal, but can be difficult to manage for mere mortals with only two hands. Enter RockTops, snack trays that nestle comfortably on top of your beverage of choice and leave that second hand free to purchase more vital calories.
DRINKING
Of course, salty and delicious snacks will definitely make you thirsty and, while sodas and water and overpriced, watered down American beer can be enjoyable, the real fun in the nosebleed section is sneaking in your own choice brew. If you don't mind adding a few pounds, this can easily be done with the Beer Belly.
ANSWERING THE CALL OF NATURE
Inevitably, you will empty your beer belly and fill your actual belly, and that heated massage seat will be so toasty warm and shake you just enough to invite that important call from nature. But who wants to get up, risk someone stealing their fancy chair, take a chance at witnessing sloppy stadium restroom love making or wait in line for 30 minutes for a turn? Nobody does. And you won't have to, because you'll have your Stadium Pal with you. It seems gross at first but it saves time and it keeps your leg warm.
And, of course, there's the Stadium Gal for your date, because she really doesn't want to use a stadium bathroom.
STAYING WARM
And finally, nobody believes those bare-chested guys whose body paint spells out supportive sentiments are actually comfortable. Unless you're a Dolphins fan (and is anyone really?), going to the game is probably smother ducking cold. Don't be a hero. Be a genius. Get some heated underwear. The gods at WarmX have whipped up a whole slew of it. There's a hot chick in this picture with a heated undershirt on, but they offer all kinds of battery powered, machine washable, toasty goodness.
More From 600 ESPN El Paso