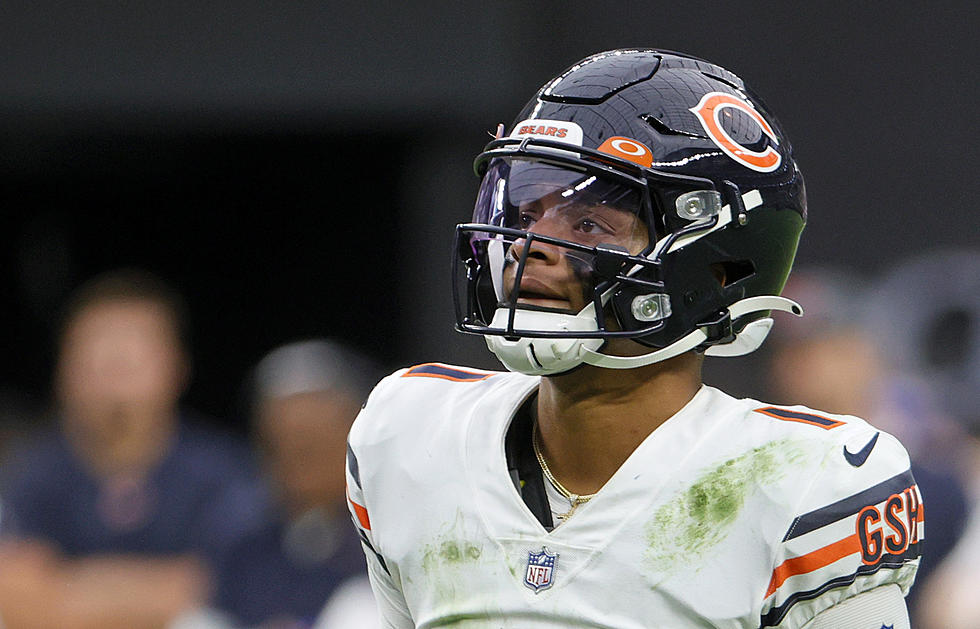 Top 18 Picks Solidified for 2023 NFL Draft After Season Concludes
Getty Images
The Chicago Bears will have the top pick in the 2023 NFL Draft following a 3-14 season that was the worst record across the league.
Although the 2023 campaign was promising at times, the Bears now enter the offseason with a ton of draft capital and an opportunity to build for the future with top tier talent.
Joining the Bears in the top 5 of next years draft are (in order) the Texans, Cardinals, Colts, and Seahawks.
The Green Bay Packers will pick 15th overall following their disappointing loss to the Detroit Lions in Week 18.
Here is the complete list of draft picks 1-18 for next season after the conclusion of the regular season:
1) Chicago Bears
2) Houston Texans
3) Arizona Cardinals
4) Indianapolis Colts
5) Seattle Seahawks (from Broncos)
6) Detroit Lions (from Rams)
7) Las Vegas Raiders
8) Atlanta Falcons
9) Carolina Panthers
10) Philadelphia Eagles (from Saints)
11) Tennessee Titans
12) Houston Texans (from Browns)
13) New York Jets
14) New England Patriots
15) Green Bay Packers
16) Washington Commanders
17) Pittsburgh Steelers
18) Detroit Lions
We'll see how the postseason shakes out to determine the entirety of the draft, but the NFC North is sitting pretty, with 4 picks in the top 18 thus far with the Vikings still in action.
50 Things Men Shouldn't Have After They Turn 40
One of the hardest parts about getting older is coming to grips with the fact that the things that defined you in your 20s aren't so cool when you're in your 40s.
Now I'm quite a ways past 40 these days (56), but I decided to see just how many of these 50 things I am still clinging to well past their 'expiration' date for a man of my age.
More From 600 ESPN El Paso