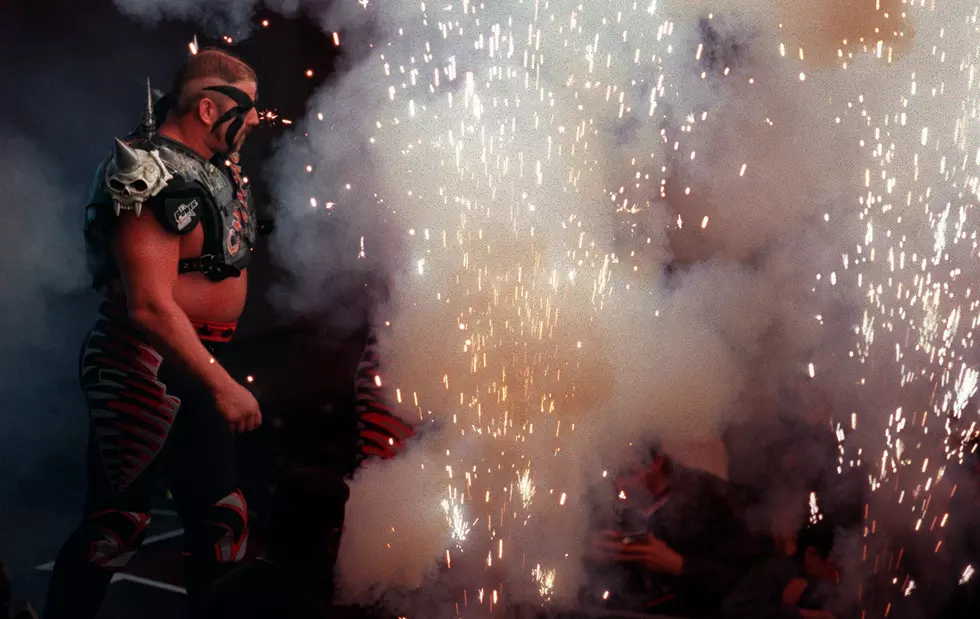 The Road Warriors Were One of Pro Wrestling's Best Ever Tag Teams
Getty Images
Today, we learned that Joe Laurinaitis, one half of the popular 1980s and 90s tag team The Road Warriors, had died at the age of 60. Animal, as he was known in the wrestling ring teamed with Mike "Road Warrior Hawk" Hegstrand to form The Legion of Doom. Hegstrand passed away in 2003. Hulk Hogan broke the news of Laurinaitis' death and 30 minutes later, his family confirmed it on Twitter. Immediately, many of pro wrestling's former and current stars shared their condolences.
Anyone who watched pro wrestling in the 1980s knew about the Road Warriors. Simply put, they were the most devastating tag team anywhere. They were the first wrestlers to use face paint and they paved the way for others like Sting, the Ultimate Warrior, and Demolition to do the same. They also came out wearing shoulder pads with spikes to the classic Black Sabbath tune "Iron Man."
Hawk and Animal debuted as a tag team in 1983 in Georgia Championship Wrestling with manager Paul Ellering. Over the next six years, they competed in the American Wrestling Association, All Japan Pro Wrestling, World Championship Wrestling, and finally to the World Wrestling Federation in 1990. They are the only tag team to hold every major title belt including the NWA, AWA, WWF, and IWGP (Japan). Four times in the 1980s ('83, '84, '85, and '88), the Road Warriors were voted by fans as Pro Wrestling Illustrated's Tag Team of the Year. Whenever you ask pro wrestling diehards about the greatest tag team of all time, it starts and ends with the Road Warriors. Here is a compilation of some of their more memorable matches and promos.
More From 600 ESPN El Paso