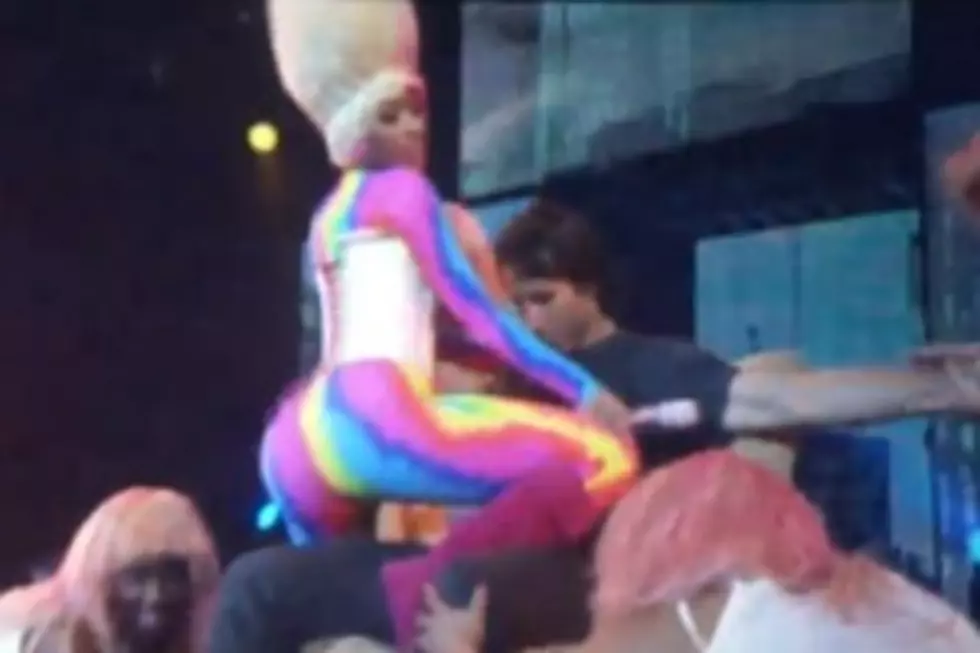 Steve Nash Gets Awkward Lap Dance From Nicki Minaj [VIDEO]
During a concert at U.S. Airways Arena in Phoenix Tuesday night, hip-hop diva Nicki Minaj pulled Phoenix Suns point guard Steve Nash up on stage and proceeded to give him a lap dance.
Anyway, we can't blame Nash for wanting to be somewhere else - like the playoffs. Read on to see the video.
More From 600 ESPN El Paso