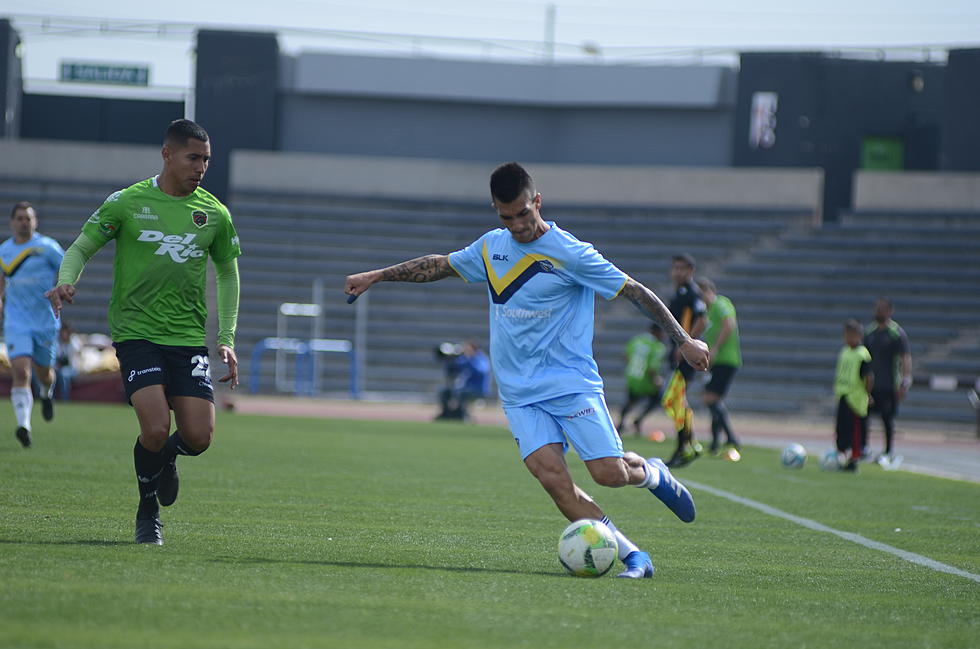 Soccer for the Casual Sports Fan: Perfect Timing
El Paso Locomotive FC.
With the start of the inaugural El Paso Locomotive FC 2 days away, I have decided to share a series of thoughts that apply specifically to the game soccer keeping specifically in mind the casual El Paso sports fan that will be attending future Locomotive soccer matches.
Going to any professional soccer match is an experience unlike any other in sports. I will be willing to say that you would be hard pressed to find a sports experience where the passion felt in the environment is more evident. Because soccer is the most popular sport on planet earth that passionate sports experience is lived in different way throughout the world. Different traditions, different chants, different levels and kinds of fan participation, but at the end of the day passion is the common denominator.
Well that and one more thing...the duration of that experience.
In a world were everyone has gotten themselves into one big hurry and attention spans have reduced significantly and are at a premium the soccer match experience is becoming more viable. While baseball and football are trying to figure out how to speed up their game because all sudden they take too long and fans in attendance or watching on TV apparently have somewhere else to be, soccer has yet to suffer from such kind of impatience. Watching a match takes a less than 2 hours and fans can go about their lives.
With soccer you do not get stoppage in time, no timeouts on the field of play or because of a TV broadcast. Instead, you get 45 minutes per half with 2-5 minutes of additional stoppage time for the amount of time lost for any unforeseen pause in play. On days were the temperature is higher a head referee may give a hydration break at their discretion, tack on only a couple of extra minutes. Add a 15 minute halftime and the match will last approximately 1 hour and 50 minutes.
With regards to the weather, aside from lightning, soccer is played in the elements meaning no rain delays and because regular season matches can end in a tie no extra time is played.
What El Paso Locomotive FC fans will discover rather quickly is that and exciting soccer match experience at Southwest University Park will only last a couple of hours and you can go back to hustle and bustle of their lives.
More From 600 ESPN El Paso