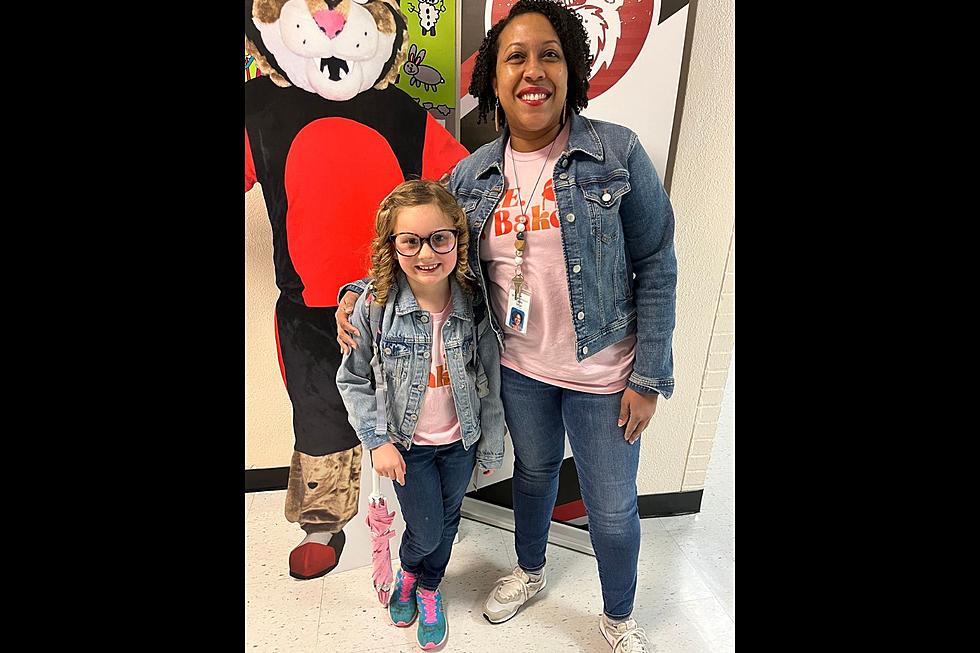 Second Grader Dresses as Her Teacher for 'Superhero' Day
Bentonvile Facebook Page
While not in Texas, here is a heartwarming story that should bring a smile to all of our faces.  A Junior High in Bentonville Arkansas posted a 'Feel Good Friday' showcasing Superhero day. R E Baker Elementary students were asked to dress like their favorite superhero on Friday, March 3.  Second grader Caroline Carlson,  dressed like her teacher, Jaime Deigh. Little Caroline did not miss a detail. She matched down to the curly hair. Not all Superheros wear capes. What an incredible example of just how teachers impact our children.


MORE TEXAS SCHOOLS MOVING TO A FOUR-DAY WEEK:
The topic of a four-day school week has been around for years and now some school districts are making the change. In fact, over 60 school districts have made or are in the process of making the change. Most of these school districts are located in North Texas.   The latest school district to do so is Rockdale ISD in an effort to retain teachers and improve student learning.
Crosby ISD, in Harris County just outside Houston recently became the largest district in the state to adopt a four-day week. The district, which serves almost 6,500 students, approved the switch in a Feb. 27 school board meeting.  The new four-day school day for this school will also start next school year.
BE SURE YOU DOWNLOAD OUR STATION APP TODAY
It's time to take a trip down memory lane. Who remembers some of these great toys that many of us had, back in the day?
MORE: See 30 toys that every '90s kid wanted
More From 600 ESPN El Paso