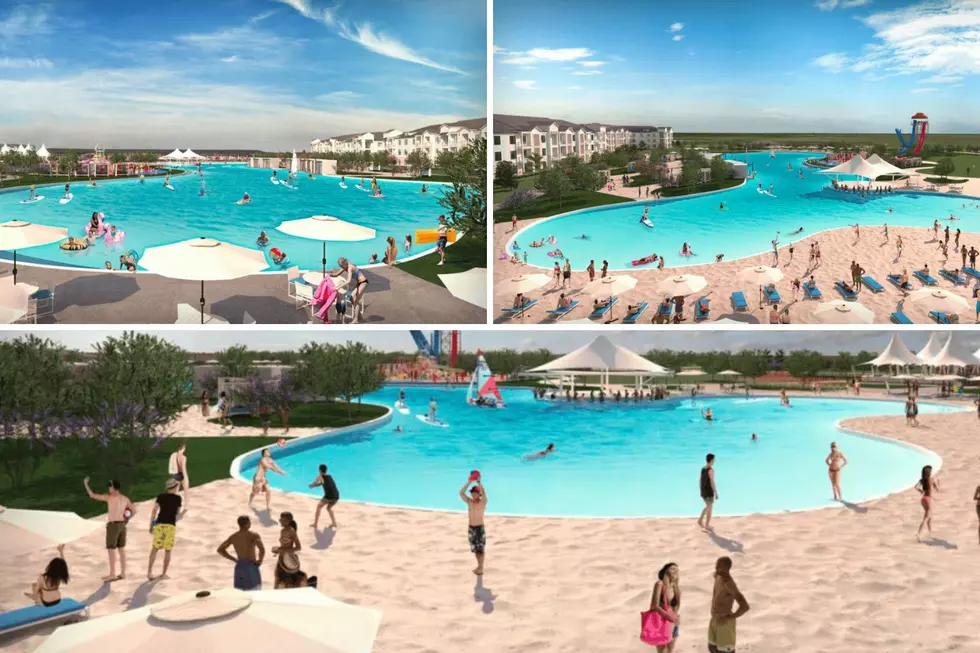 A New $2 Billion Resort Neighborhood Coming to Houston, Texas
Megatel Homes
The things we could do if we won one of the huge Powerball jackpots, right? A new development is being built in Houston, Texas that would essentially double as your vacation home. It'll have beaches, a water slide, swim up bar and a whole lot more. While it will be open to the public, there will be areas set aside for residents only. Let me paint a picture in your head of this permanent vacation neighborhood.
First, the Basic Details
Megatel Homes is the developer behind what will be called Saint Tropez. The community will be 1,000 acres centered around a manmade lagoon. The lagoon will be surrounded by white sand beaches and feature a water slide, swim up bar, paddleboarding, splash pad and a whole lot more. There will be about 4,500 single and multi-family homes available ranging from $350,000 to $700,000.
So Yes, You Would Living on a Vacation Resort
The lagoon area will be open to the public for I'm sure some kind of fee or pass. There will also be a bowling alley, an arcade, adult lounge and children's area available to visitors. Residents, however, will have exclusive areas not accessible to non-residents of Saint Tropez.
Lagoon communities have proven to be an extraordinarily popular residential option throughout Texas, with heavy demand for these amenity-rich developments. - Zach Ipour, co-founder of Megatel Homes
Construction is ongoing with phase one expected to be open in the next two to three months.
Now look, obviously this is something for the one-percenters out there but man to look at this and dream about what could be is kinda fun. We'll just need to play our lottery numbers when we see fit and then plan our move when that jackpot rolls in.
Texas is Home to 11 of the Most Unique Guinness Book World Records
Texas is known for a lot of things. What you may not know is that Texas is the holder of many different Guinness Book World Records. Let's take a look at 10 unique records that are still held today.
Take These 6 Items Out of Your Car Before an Extreme East Texas Cold Snap
Make sure these items are out of your vehicle or they could be damaged, or damage your car, during a cold snap.
2023 Hurricane Storm Names
The 2023 hurricane season begins on June 1 and ends November 30.
More From 600 ESPN El Paso