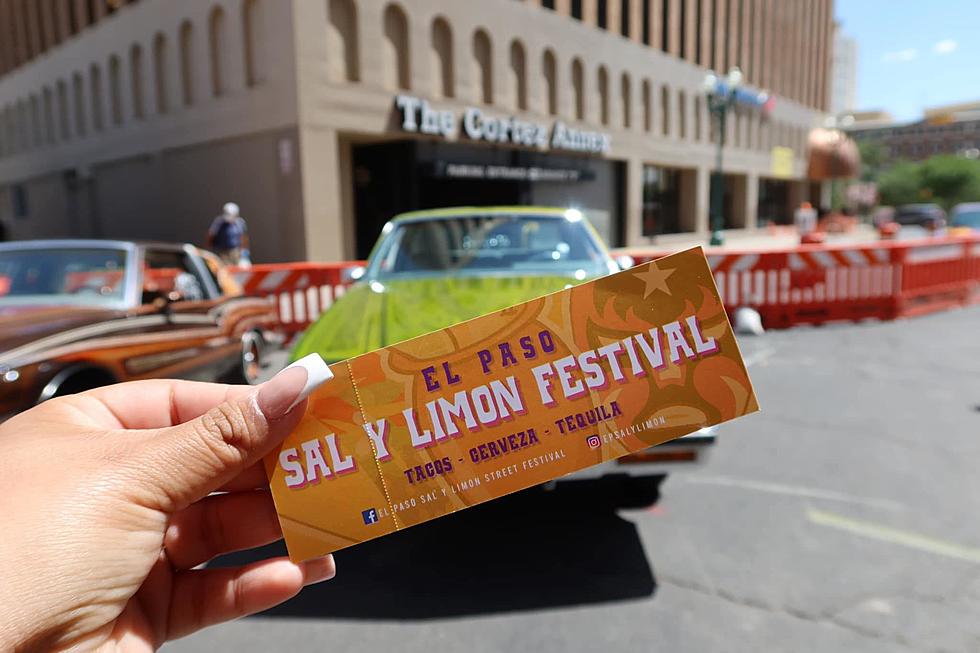 Sal Y Limon Street Festival Returns to Downtown El Paso in June with Tacos and Tequila
El Paso Sal Y Limon Street Festival Facebook
Tacos, tequila, and musica. It's the puro pari holy trinity any festival lover can get behind. It's also the headlining trio at the upcoming Sal Y Limon Street Festival.
The first Saturday in June will be poppin' as food, drink, and music takes over a couple of downtown El Paso streets. But Sal Y Limon is more than just tasty tacos and strong tequila.
Enter your number to get our free mobile app
Tacos, Tequila Y Mas
On the drink front, there's cervezas, Margaritas, Micheladas, and aquas frescas for those who have life-long regrets thanks to the blue agave plant and have chosen to never relive that experience again. Numerous local vendors and food trucks will supply the tacos and snacks.
Entertainment
This year they're bringing the original voice of La Sonora Dinamita, Vilma Diaz, and DJ Exile, one of Las Vegas' premiere Latin DJs who's opened for acts such as Bad Bunny, and J Balvin.
If freestyle was the soundtrack to your life growing up, they'll be playing your song that night. Latin Freestyle legend Trinere is bringing the hits, like "How Can We Be Wrong," "I Know You Love Me," "I'll Be All You Ever Need," and, yes, "They're Playing Our Song."
Along with the two stages of live music and local DJs on their laptops, there will also be Lucha Libre matches every hour, and Mariachis, Folkloric dancers, and Matachines performances.
What to Know If You Want to Go
The Sal Y Limon Street Festival is an all-ages event set to go off Saturday, June 3, in downtown El Paso. Everything gets underway at 2 p.m. and the party continues past midnight.
For tickets and more details visit the event website.
10 After Party El Paso Favorites