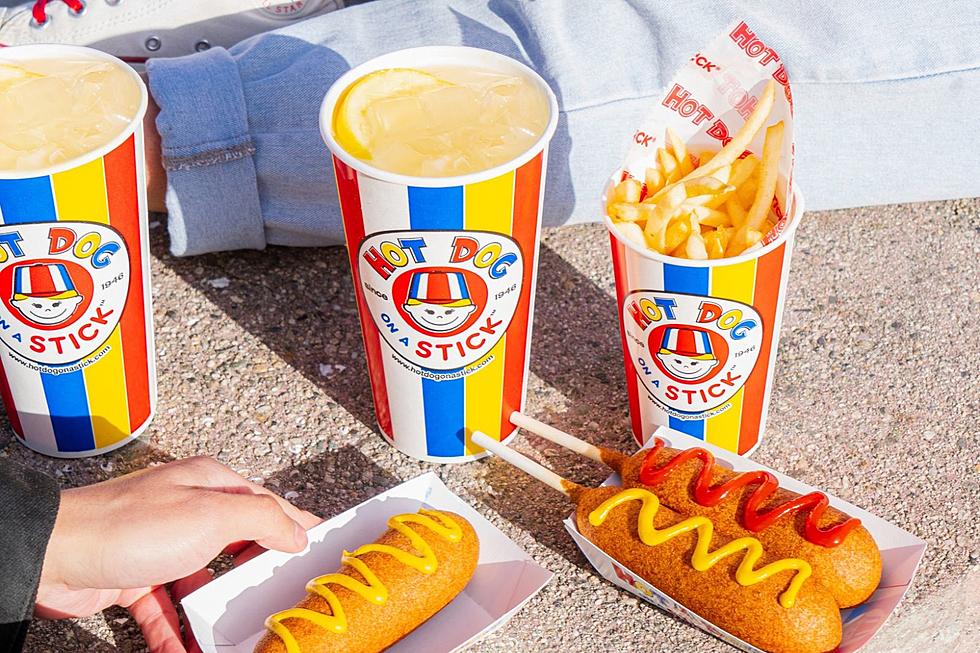 11 of the Most Missed Restaurants Inside El Paso Malls
Hot Dog on a Stick via Facebook
Remember when malls were the place to be?
Every weekend, I would beg my mom to let me go hang out with my friends at the mall. I didn't really have money, but my allowance let me enjoy a few Orange Julius's and maybe split a plate of Chinese food with my friends.
It was a simpler time- and it brought back so many great memories that I decided to hit up Bassett Center- I mean, Bassett Place- for old time's sake. I checked out the Claire's and the Bath & Body Works. After dousing myself in their seasonal fragrances- I was hungry and decided to hit up the food court for some nourishment. To my surprise, it had been scaled down!
Remember when this used to be huge? What happened to the Wendy's? The arcade? I ordered a slice of pizza at Sbarro and sat at a small table all sad, remembering the glory days of the food court!
This is when I decided to ask all our fellow listeners- what was one of your favorite eateries that was inside a mall in El Paso?
We got so many comments- but here are the main ones you miss!
11 of the Most Missed Restaurants Inside El Paso Malls
Did it seem like back when malls were still pumping the restaurants were better? Here are 11 of El Paso's most missed mall eateries that we wish we could get back!
I think I was most surprised to see that Hot Dog on a Stick didn't exist anymore- I'm going to miss that lemonade! As for Chopsticks- well, I searched far and wide and just couldn't find an update on the development of the beloved Chinese restaurant. Someone just give us back Chopsticks- or at least Hot Dog on a Stick!
22 Of El Pasoans Favorite Comfort Food Restaurants
When it comes to comfort food in the Borderland, El Pasoans know best!
More From 600 ESPN El Paso