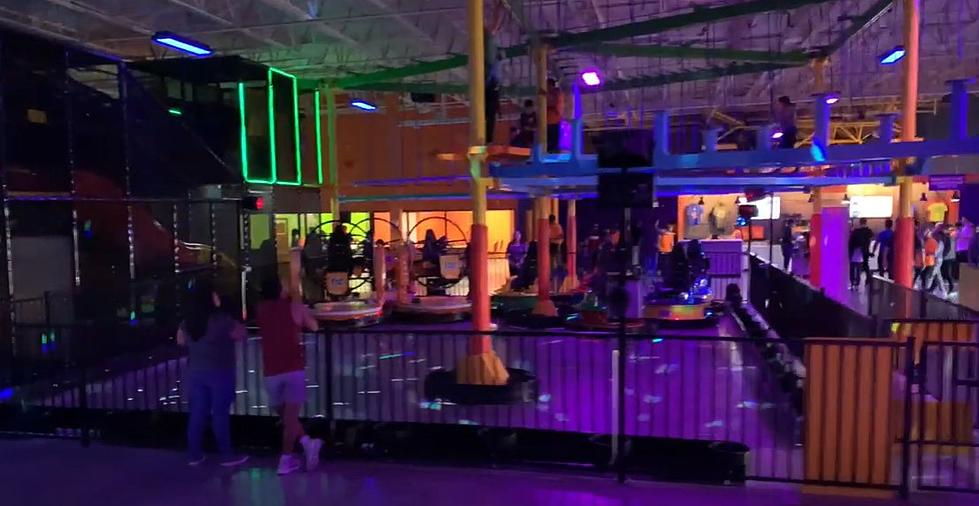 Camp Urbie featuring Snapology is Back at Urban Air in El Paso
UA Corp via YouTube
Urban Air Trampoline and Adventure Park is a fun way to spend the day with the kids in Texas. El Paso's location is located at 801 S Mesa Hills Dr, El Paso, TX 79912. It's a large-scale indoor trampoline center hosting open jump, fitness classes, dodgeball & parties.
It also has your summer camp plans for the kids delivered up on a silver platter!
The ultimate adventure-filled day camp has arrived! Camp Urbie featuring Snapology is the perfect chance to explore the best indoor adventure park and engage in hands-on fun learning. We've packed the entire summer full of ways to take fun to the next level and you won't want to miss it!
Camp Urbie featuring Snapology is an interactive and educational summer camp designed to inspire creativity and engage children in hands-on learning experiences. It brings together the expertise of Snapology, a leading provider of STEAM (Science, Technology, Engineering, Arts, and Mathematics) programs, and combines it with a fun and adventurous camp environment.
Kids will have the opportunity to explore various STEAM concepts through exciting building challenges, robotics, coding, and engaging activities.
You can register online for a full day of camp or you can register for a half-day session from 9am-12pm or 1pm-4pm. Click here for pricing and availability, and to register!
Camp Urbie is happening every Monday starting June 12th, through the end of July.
FULL DAY: $289.00
HALF DAY: $169.00
All sales are final. No refunds, exchanges, or re-entry. Basic Attractions Pass may be available for in-park purchase only. Height requirements vary per attraction. Urban Air Socks required. No outside food or drink allowed.
Local Businesses El Paso Loves To Support
We asked on our Facebook page, "what's a small local business that you love to support?". We got MANY responses online & here are a few of the most liked ones we received.
More From 600 ESPN El Paso