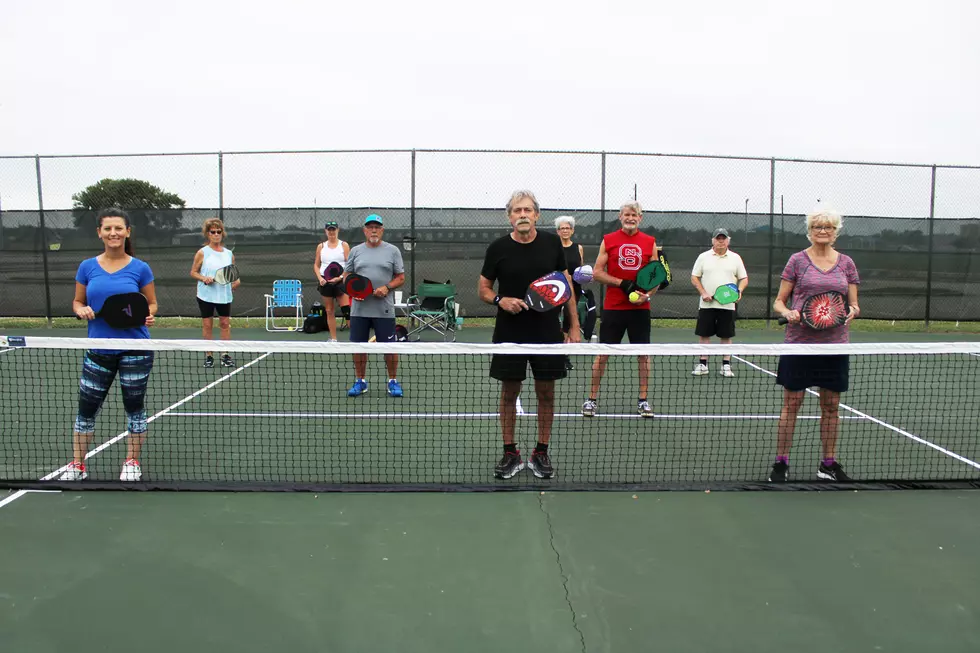 Texans Are Losing Their Minds Over the Fun Game of Pickleball
Photo Courtesy of Victoria Parks and Recreation
Did you know Texas is considered a pickleball heaven?
According to Insidehook.com Texas truly is a pickleball heaven and pickleball continues to be the fastest growing sport in the country and in Texas too!
"Major League Pickleball (MLP) has deep ties to Texas. It was founded in 2021 by Austin billionaire Steve Kuhn and had its first draft and tournament in Texas," Inside Hook offers.
Did you know the City of Victoria Parks & Recreation collaborated with a group of local pickleball enthusiasts to convert half of the tennis courts at the Victoria Community Center into pickleball courts?
You and your family and friends can get your pickle on right HERE IN VICTORIA!
Pickleball is taking over Texas and Victoria is HERE FOR IT!
Think of it as a trifecta of FUN! Tennis, badminton, and ping-pong all in one!
Pickleball is a lot like tennis but on a smaller court with an aerated Wiffle ball and ping pong type paddle.
Check out this great pickleball video on playpickleball.com on YouTube that explains how the game is played!
Victoria Parks and Recreation offers, "Pickleball is an increasingly popular sport, and residents had been asking us about the possibility of adding pickleball courts."
What makes pickleball so much fun? Well, it's easy to learn, easier on the body than tennis and you can play at almost any age! Check out the pickle ball courts in Victoria!
Get your pickleball on!
For more information about Parks & Recreation facilities, call 361-485-3200 or check out their press release from 2020 here.
Not good at sports? You are not alone! Here are the top sports goof of all time to help you feel better about your first pickleball game!
KEEP READING: Here are 50 of the most famous sports goofs
More From 600 ESPN El Paso