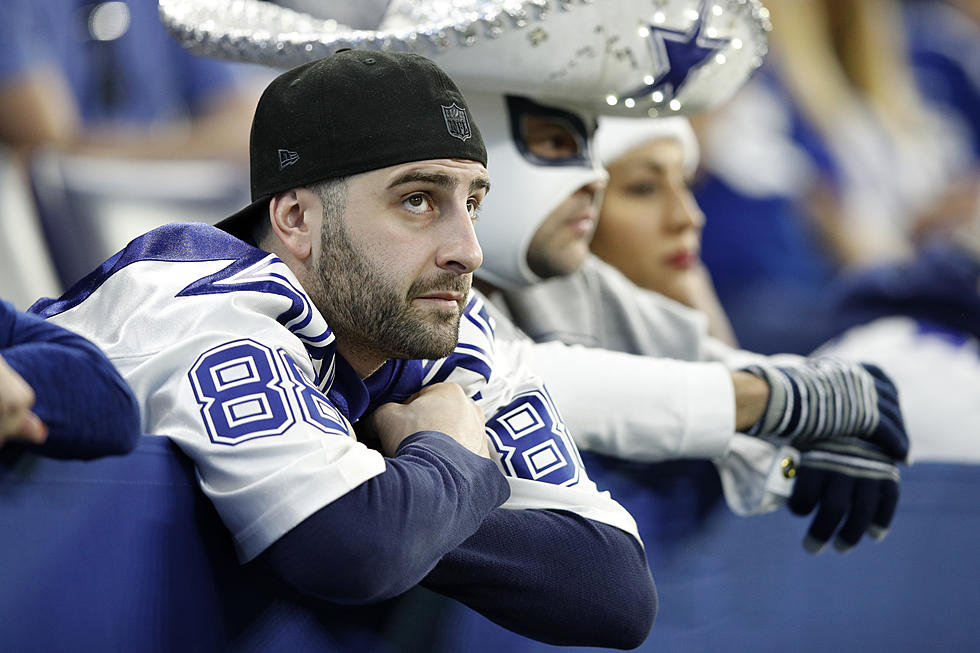 Disaster in Dallas? ESPN Predicts Cowboys To Fall Apart In 2023
Getty Images
Well, this is certainly not good news. But for those who are not fans of the boys who wear the star on the helmet, you'll probably like what ESPN sees in the future for "America's Team".
As an avid Dallas Cowboys fan myself, I hear and see all the criticism handed down by sports writers across the nation. In fact, ESPN always seems to have a hankering for bringing down the boys. As is the case with their latest prediction.
ESPN simulated 285 games for the 2023 season 20,000 times. The varied results produced some disastrous results for the Cowboys. The simulation suggests that the team from Big D will not only start the season 1-5 but will also lose starting quarterback Dak Prescott to injury.
Things only got worse. After a modest recovery to pull to 3-6 through Week 10, the Cowboys slid again and all long-shot hopes of a late playoff run were dashed. The Cowboys' 2023 season was derailed by a Dak Prescott injury. (via ESPN)
Ouch!
On a positive note, if the season indeed turns out to be like that for the Cowboys, we would have either the first or second pick in the 2024 draft. It's the small things.
Of course, this is just a computer-generated theory and not in any way set in stone. But it does prove that not only does ESPN hate the Cowboys, their computers do too. I mean, you gotta think someone from ESPN is feeding the machine info, right?
However the 2023 season plays out, the Cowboys are back in action and the world is right again.
LOOK: Dak Prescott's 3 Million Dollar House