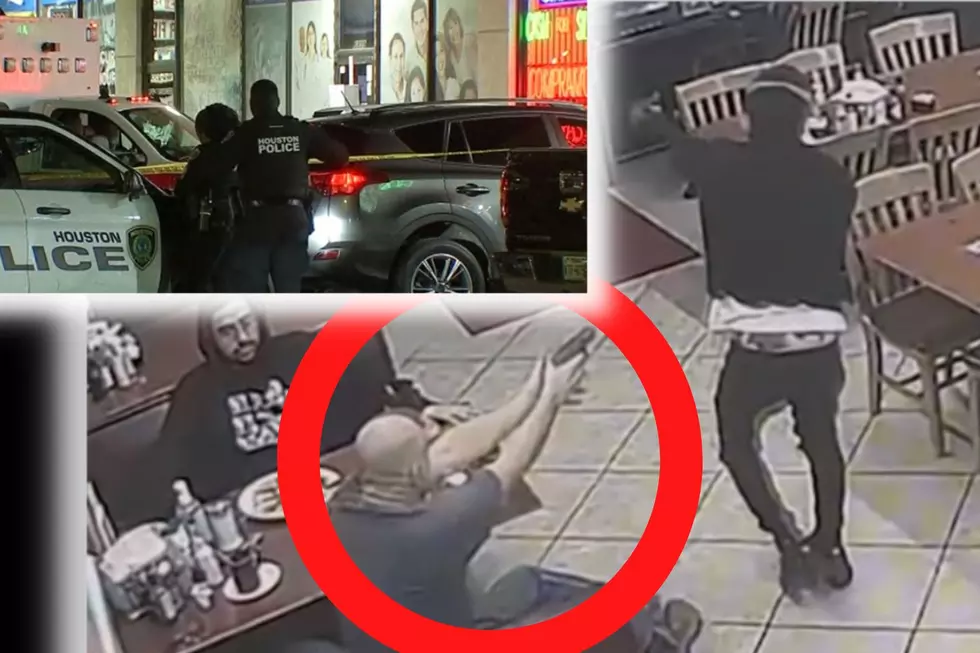 UPDATED: Houston "Good Guy" Gunman Has Attorney Contact Police
Photo Youtube/ KHouston
UPDATE: The customer who fatally shot a would-be robber at a Houston restaurant has been identified and is on the way with representation to the HPD. 
Authorities confirm that the customer who fatally killed a robber has had his attorney contact the police and set a date and time for him to come forward to the station for questioning.
The robber who was killed has also been identified.
Houston police continue to search for a gentleman who shot and killed a would-be robber inside the Ranchito Taqueria last week.
Who is he?
Why did he leave before the police arrived?
Sometimes the tables turn quickly during a crime, this time it ended the criminal's life, all of which was caught on camera.
The now-viral video is tough to watch.
You can clearly see the moment the armed customer inside Ranchito Taqueria restaurant turned the table on an armed robber who entered the restaurant flashing his gun and demanding money.
But now, Houston police have confirmed that the would-be robber was a young man in his early 20s and that sadly, the gun he was holding in his hand was not a real gun at all. 
Houston Police said surveillance video clearly shows how the entire scene went down inside Ranchito Taqueria.
TX Authorities Question Why The Customer Left Before Police Arrived
The full video showed the customers, witnesses, and the shooter leaving the scene right after the incident. The robber died within minutes outside of the Taqueria.
What is not shown on camera are moments after the shooting when the samaritan takes the time to return the money stolen from other customers right before he leaves the crime scene before police arrive.
He bails before Houston police arrive. Why? 
Hopefully, the customer was carrying his gun legally and will reveal himself and explain the events to Houston police. In the meantime, the investigation continues.
There are lots of comments circulating on social media questioning why the would-be robber was shot on his way out of the door and of course why the customer who shot him multiple times would leave the scene before police arrived.
What do you think?
Let us know in Facebook comments or station apps.
WEIRDEST DRUG BUST AT THE TEXAS BORDER
Top Ten Finds At The Victoria Farmer's Market
If you've never been to the Farmer's Market, this weekend is the perfect weekend to go because there really will be something delicious for everyone and something fun for everyone too!
More From 600 ESPN El Paso