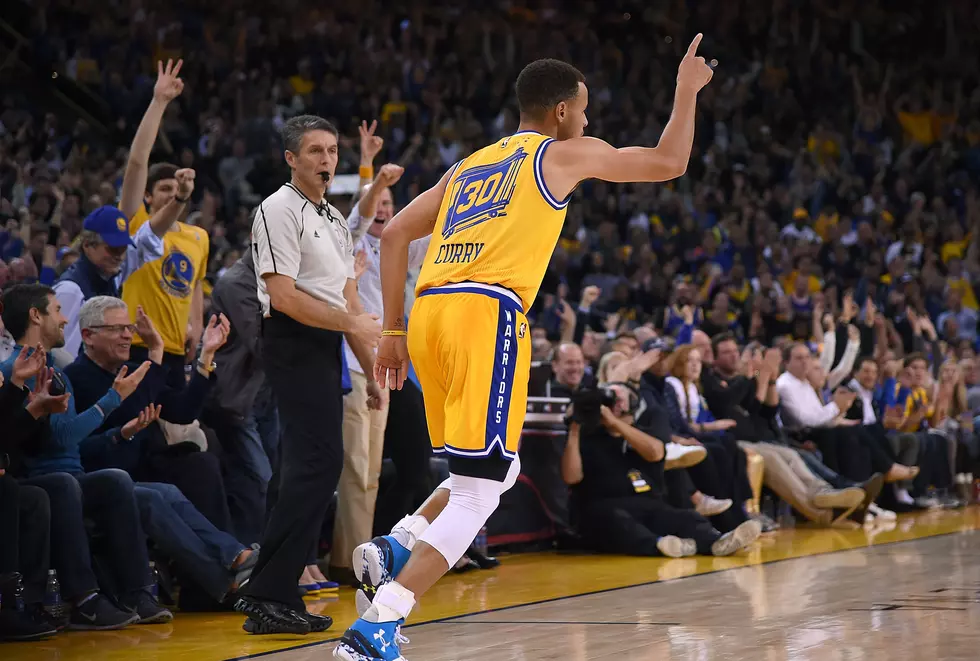 Golden State Warriors Set NBA Record with 16-0 Start [VIDEO]
Getty Images
There is noting stopping the Golden State Warriors. The defending NBA champs have set a new league record for most consecutive wins to start a regular season. The streak reached 16-0 last night after the Warriors dismantled the Los Angeles Lakers 111-77. The scary thing about this team is that they could easily challenge the 1995-96 Chicago Bulls 72-win season for the most wins ever in a regular season.
This Golden State team is so loaded that they have only played their best lineup (Stephen Curry, Andre Iguodala, Klay Thompson, Harrison Barnes and Draymond Green) for 62 minutes in 16 games. In that time, they have outscored their opponents by 87 points.
So, who would win if the Warriors played Michael Jordan and his best ever Bulls team? Bleacher Report decided to settle the score with a game simulation courtesy of NBA 2K16. The always exciting play-by-play voice talents of Kevin Harlan calls the action for the video game.
More From 600 ESPN El Paso