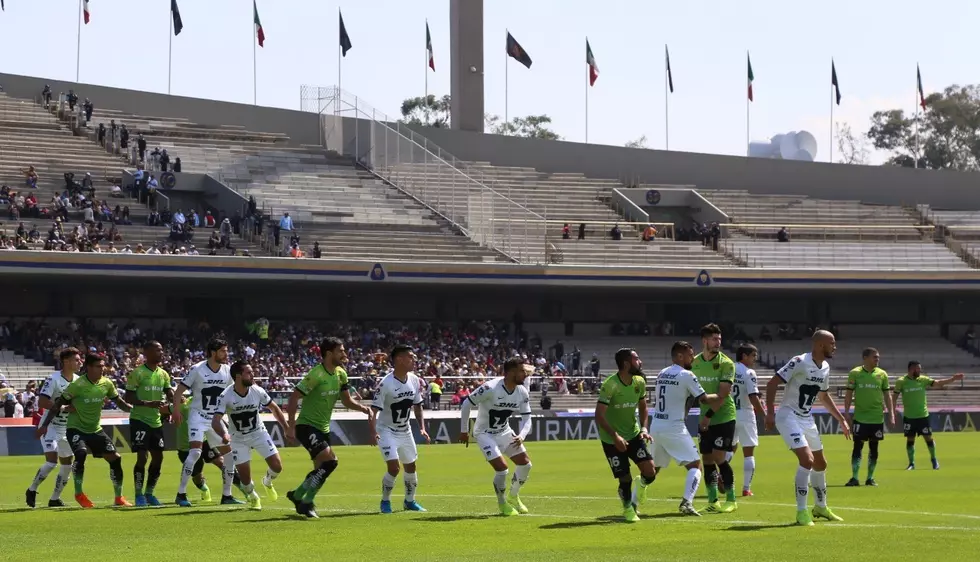 FC Juarez Ties Pumas In Exciting Match
FC Juarez.
Bravos de FC Juarez came back to tie Pumas 1-1 Sunday afternoon in Mexico City on the campus of the national university. This 1-1 draw may have been the most exciting match that the Bravos have had all season long. Of course, just as it has become a recurring theme with almost all Bravos matches, there is was controversial referee calls or in this case a non-call.
The match got off to a quick and controversial start when in the 5th minute a player from Pumas touched a ball with his hand in his own goalbox off of a direct kick from FC Juarez. The obvious hand ball was reviewed in instant replay or VAR (Video Assistant Referee) and could be seen for everyone to witness, yet the referee did not award the Bravos with a penalty kick.
The game would go back and forth until in the 33rd minute when Pumas would take the 1-0 lead on goal by Carlos Gabriel Gonzalez. With the one goal lead the Pumas would begin to dominate all aspects of the match. In the 58th minute the Pumas would have a penalty kick called in their favor after goalkeeper Ivan Vazquez Mellado tripped up a player for Pumas in his goalbox.
However, Victor Malcorra would fail to convert on the PK giving the Bravos hope for at least a draw. Seven minutes later the team from the Borderland would be able to accomplish this when Jose Esquivel would steal a ball in midfield dribble to just outside the opposing goalbox and take a right footed strike that would see the back of the net for the equalizer.
This would set up an exciting finish as both teams desperately tried to get the win. The ball would touch the post or crossbar a total of 6 times in the last 10 minutes of the match but refused to go in. The game would end in a draw that would give the Bravos one more point on their season total which is now at 18 points with one game to go in the season.
That last match will take place at home in Benito Juarez Olympic Stadium on Sunday November 24 against Tigres. The match is scheduled to kickoff at 6pm MST.

More From 600 ESPN El Paso