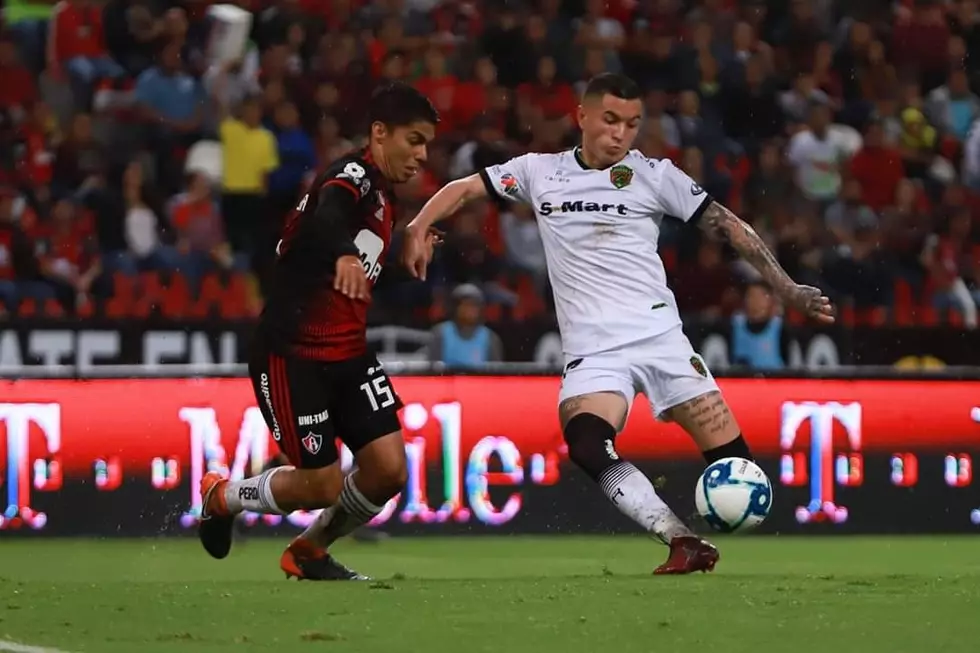 FC Juarez Suffers Loss to Atlas in First Division Debut
FC Juarez.
Bravos de FC Juarez were defeated on Friday night by the score of 1-0 by Atlas in Guadalajara, Jalisco. The lone goal came in the 50th minute of the match when Edson Ulises Rivera scored off of a header that came from a corner kick.
The much anticipated debut of FC Juarez in Liga BBVA (formerly Liga MX) had to be delayed by approximately an extra 45 minutes on Friday night. A torrential downpour almost completely flooded the pitch at Estadio Jalisco an hour before the scheduled kickoff between Atlas and FC Juarez was to take place. Officials for the Mexican Soccer Federation came close to canceling the Friday night scheduled match, but then opted to move forward with it.
Despite and excellent irrigation and drainage system at Estadio Jalisco, playing conditions, once the match did kickoff where far from excellent. This made for a first half to could mostly be summed up as imprecise for both teams as there was a highly inconsistent roll on the ball resulting excess turnovers that hindered the establishment of any rhythm by any team.
The match was a scoreless draw at halftime. A first half that saw FC Juarez go toe-to-toe with their opponents showing little opening night jitters. The chances created on goal were about even and the Bravos even seem be playing clearly better than their opponents over the course of certain periods of time in the first half.
The game winning goal for the home side would come in the 50th minute of play off of a corner kick when the Bravos defensive effort on a corner kick would lose track of and fail to cover Rivera as he would break to the small goalbox untouched to head the ball past FC Juarez goalkeeper Ivan Vazquez Mellado.
The reaction from the team from the Borderland after falling behind in the score was more than adequate. It could be said that they were the better team for the remainder of the game, dominating ball possession and creating more chances on goal than the hosting side. Yet, the ball simply failed to find the back of the net.
All in all the performance for the FC Juarez in their debut was more than promising, a couple of players had dismal performances and it will be interesting to see if head coach Gabriel Caballero will have them in the starting lineup in the second match of the season.
As for that second match of the season, it will be another road match against Santos Laguna scheduled for Sunday, July 28th at 5:45pm MST. Santos won their first match of the season this past Sunday, defeating Chivas de Guadalajara by the score of 3-0.
More From 600 ESPN El Paso