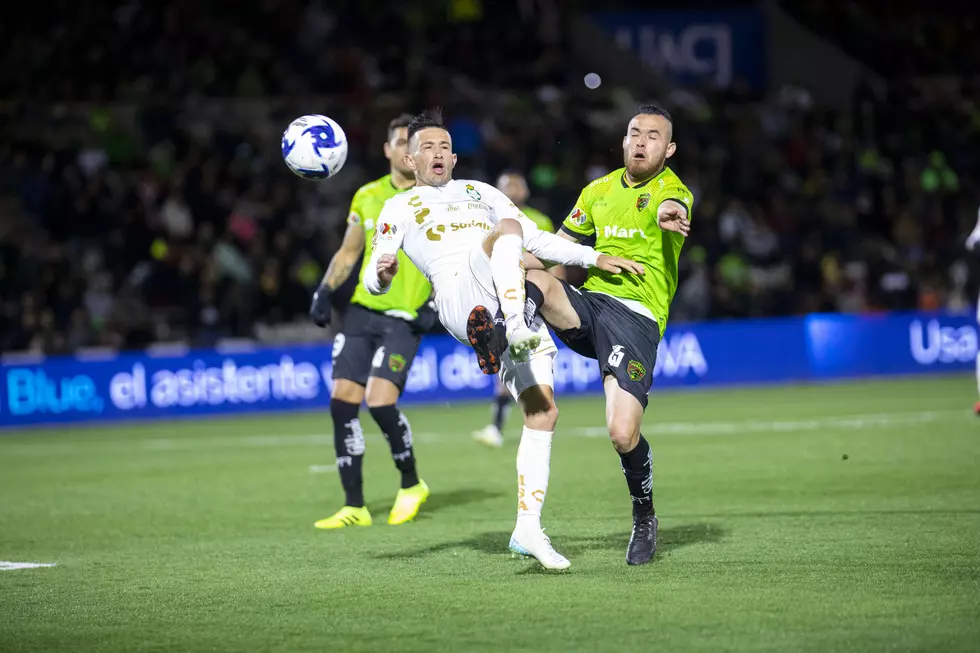 FC Juarez Suffers Bitter 2-1 Defeat Versus Santos
Jorge Salgado.
FC Juarez undefeated streak came to an end on Sunday night losing in stoppage time to Santos 2-1 at Benito Juarez Olympic Stadium. The match winning goal came via a penalty kick that was awarded to the visiting side via a VAR (Video Assistant Referee) review. The loss drops the Bravos to the 7 place in the standing with 11 points after 7 matches in this 2020 clausura season of the Liga BBVA.
Overall this was a match in which each team dominated one half and the determining factor as to what half each team dominated was the wind. Both coaches alluded to the fact, after the game, that the wind was a factor in Sunday's match. Climate is something that has never been mentioned as a factor for a home game as long as the Bravos have existed.
The first half Santos dominated while FC Juarez was out of sync. While in the second half the Bravos were closer to scoring the equalizer and then the scoring second goal than Santos ever was all up to the point that the penalty kick was called in favor of the visiting team in stoppage time.
The scoring line opened early in this one as in the 8th minute Santos took the 1-0 lead when Eduardo Aguirre scored off a header. The ball hit the left post and went in, Bravos goalkeeper Ivan Vasquez Mellado could not get to the ball in time.
The equalizer would come off of a right footed strike in midair by Flavio Santos in the 69th minute just six minutes after Santos had come into the game as the Bravos first substitution.
The play that would ultimately be reviewed by VAR and would lead to the win for Santos came in the last 30 seconds of the 4 minutes that were added to stoppage time. Brian Lozano would ultimately take the penalty kick, score, giving Santos the 3 points.
After the match the head coach for Santos, Jorge Almada said that he felt that foul that lead to the penalty kick being awarded after the VAR review "clear and just".
Gabriel Caballero, head coach for FC Juarez declined to make any declaration regarding the penalty kick awarded. Caballero commented regarding the matter, "It was a decision that was made, whether it was a good one or a bad one it is something that I will analyze later (by taking a look at the video) and whatever my opinion is regarding the matter it will be an opinion that I will keep to myself."
Up next for the Bravos will be a league match on the road. The team from the Borderland will face Atletico San Luis on Friday night at 6pm MST.
More From 600 ESPN El Paso