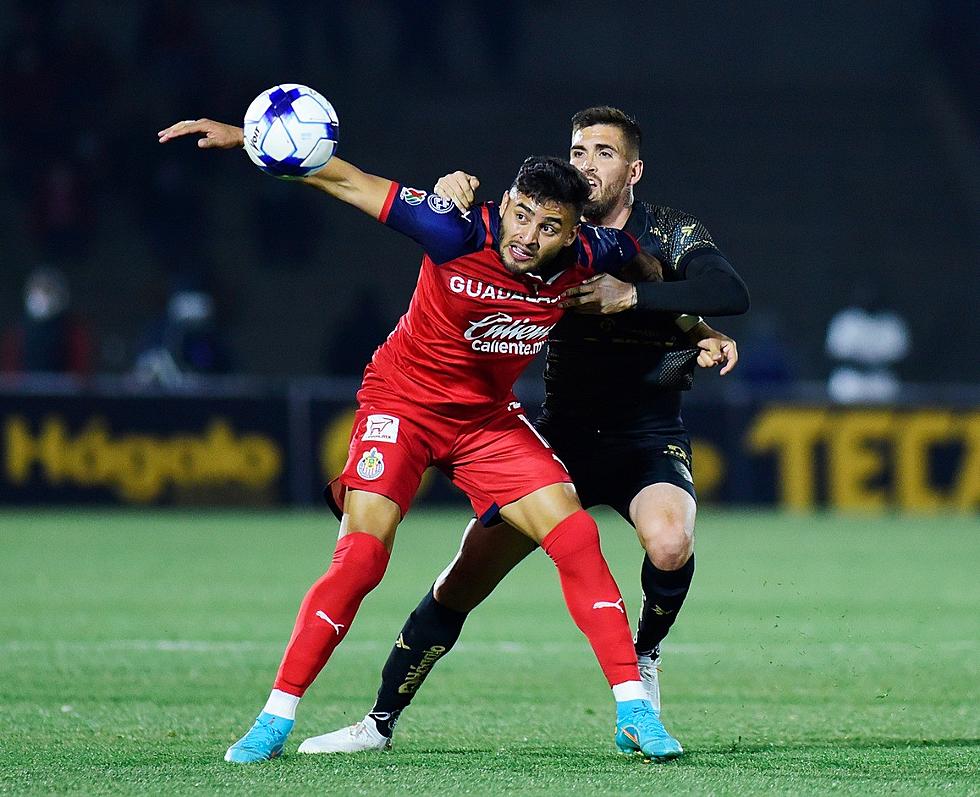 FC Juarez Falls Apart in Second Half to Chivas 3-1
FC Juarez.
Bravos de FC Juarez failed to capitalize on the fact they had a one man advantage against Chivas de Guadalajara, giving up two goals late in second half, to suffer their second loss of this 2022 clausura season, losing to Chivas 3-1 Wednesday night at Benito Juarez Olympic Stadium.
As a result, the Bravos remain with six points for the season as a result of two wins, two loses. They dropped one spot in the general standings table to eighth place while Chivas moved up to fifth place with seven points.
Things got off to a quick start as the visiting Chivas had the first threat on goal in only the third minute of the match, a shot on goal on a breakaway that was saved by Juarez goalkeeper Hugo Gonzalez.
The Bravos opened the scoring line four minutes later, when they took a short corner kick. The cross was headed in by Fernando Arce Jr. After a VAR (video assistant referee) review that lasted a little more than one minute, Arce's goal was made official, giving Juarez the early lead.
The home team would settle in to dominate a majority of the first half. Chivas dropped back to regroup and struggled to create offensively. However, the Bravos failed to take advantage of the situation.
In the 43rd minute a Chivas midfielder took a shot from close to 30 yards out. The ball's trajectory was heading wide left, until Alejandro Arribas decided to head the ball, deflecting in it, for an own goal to make the score 1-1 at halftime.
Less than ten minutes into the second half Chivas' Gilberto Sepulveda was given a red card after he received a second yellow card for a foul on a Bravos forward, this gave the Bravos a one man advantage.
Once again, Juarez failed to take advantage of the situation. The red card would actually be the beginning of the downfall for Bravos. Chivas would start to play better despite being one man down, while Bravos started to fall out of rhythm, losing possession of the ball frequently and squandering away chances in the offensive third of the field of play.
In the 83rd minute, Alexis Vega received a ball on a run down the left flank. Taking possession of the ball, he broke right in his goal box and took a right footed strike to get past Gonzalez to take the lead 2-1. Four minutes later Jesus Angulo scored the third for Chivas, tapping in a left cross that was deflected by Arribas, landing at Angulo's feet allowing him to push the ball in.
After the match, Chivas head coach Marcelo Michel Leano's comments appeared to be directed at an audience of one…the Chivas front office. Leano was under a lot of pressure to get the result on Wednesday night as the team from Guadalajara had not had the best start to the season.
Meanwhile, Bravos head coach, Ricardo "Tuca" Ferretti unapologetically lambasted his team for the duration of his press conference. Ferretti only took three questions but that was enough to get his point across.
Ferretti began his presser by saying, "Today nothing worked.".
He continued, "We did everything to lose the match and we accomplished that. That's the truth. In the time that I have been here this team has not played as bad as it did today. There is no way to spin it, I won't even try. Today Chivas did not beat us. We lost the game."
Ferretti wasn't done. He added, "Whatever anyone criticizes about our performance tonight they would be correct. We looked like we had never played a game together before. Truth is, I don't know what to say, what to tell you because this was something more than just an off or bad night."
The Bravos will have a week and half to correct things as they do not play again until next Friday, February 18 when they host Santos. They were scheduled to play Monterrey on the road this weekend but that game was rescheduled to March 8th because Monterrey is in the UAE participating in the FIFA Club World Cup.
LOOK: What are the odds that these 50 totally random events will happen to you?
Stacker
took the guesswork out of 50 random events to determine just how likely they are to actually happen. They sourced their information from government statistics, scientific articles, and other primary documents. Keep reading to find out why expectant parents shouldn't count on due dates -- and why you should be more worried about dying on your birthday than living to 100 years old.
More From 600 ESPN El Paso