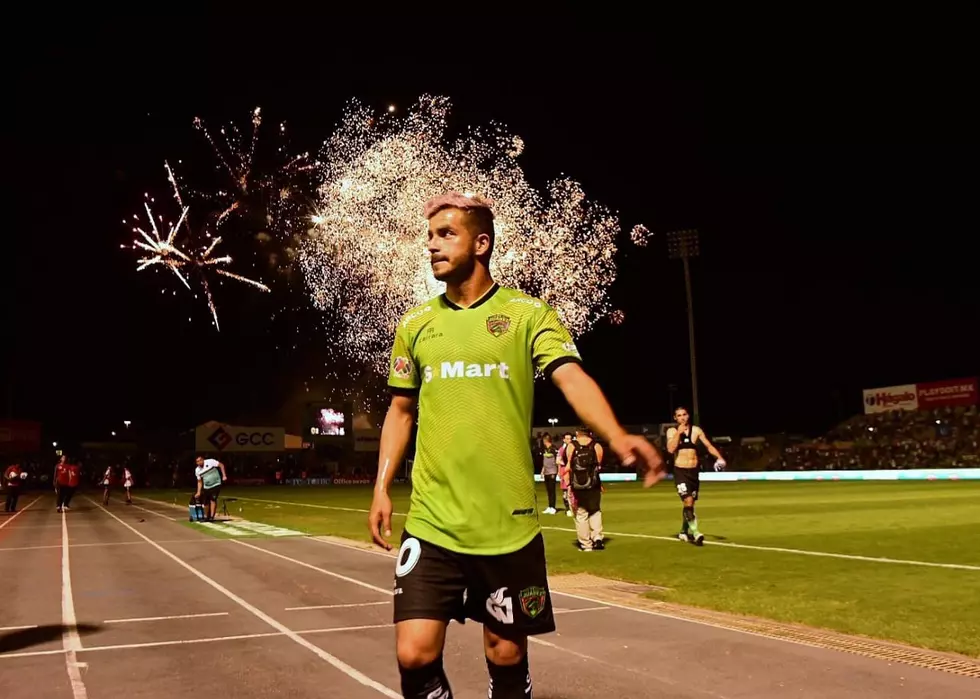 FC Juarez Bravos Get 2-0 Must Win Match Over Veracruz
FC Juarez.
Bravos de FC Juarez picked up their third win of the season by defeating Veracruz 2-0 at home on Sunday evening. Both goals for the Bravos came in the first half of a match that could be described as relatively easy for the team of the Borderland. However, coming into Sunday's match the pressure was on for FC Juarez as they were playing a team that has not won a league match in over year, in 36+ matches. The Bravos certainly did not want to the be the team on the losing end of that dubious streak for Veracruz.
The first goal came in the 23rd minute of the match when Dario Lezcano stole the ball from a Veracruz defender, shook off that same defender and took a left footed strike from just outside the Veracruz goal box. The ball hit the right post and went in.
The second goal would come 12 minutes later, a deflected ball would land at the feet of Angelo Sagal, he would then allow a defender to slide past him and take a point blank shot that would get past the opposing goalkeeper.
The win gives the Bravos 9 points on the season moving them up to 16th place in the general standings table, only 5 points out of the playoff zone. More importantly the Bravos once again distance themselves a little more from that dreaded last spot on the relegation table.
After the match head coach Gabriel Caballero commented, "This is a match we had to win and we won in a very convincing way. The team did all the things it had do to win. It was a very important win for us, a win that gives us a breath of fresh air and tranquility. This is a week were 9 points are up for grabs at a point of the season that is very important for us."
The 9 points Caballero is referring to is this past Sunday's game against Veracruz then a midweek league match on Wednesday against Club America, and then on Saturday afternoon against Necaxa on the road.
The match against Club America on Wednesday is without a doubt one of the most anticipated home matches of this 2019 season that guarantees to be a sellout. It is scheduled to kickoff at 6pm MST and will be televised nationally in the United States on Televisa/Univision Deportes Network (TUDN).
More From 600 ESPN El Paso