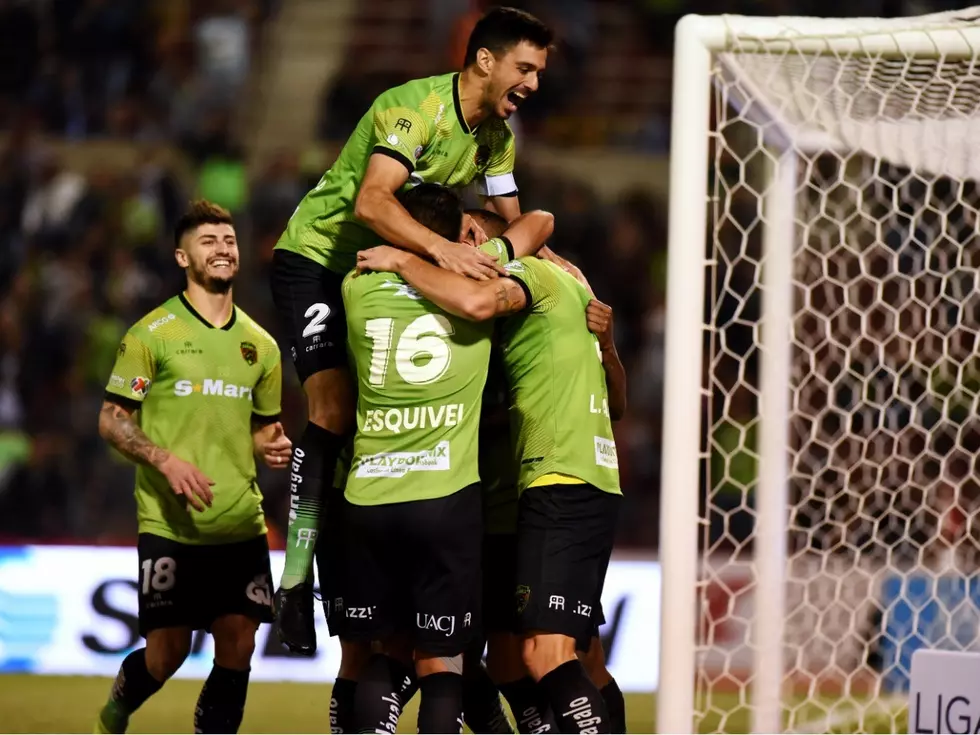 FC Juarez Bounces Back After Worst Defeat Of The Season
FC Juarez.
Bravos de FC Juarez were able to bounce back after their worst defeat in franchise history, losing to Morelia in the state of Michoacan by the score of 6-1 on Thursday night. FC Juarez defeated Xolos de Tijuana by the score of 3-0 Sunday night at Benito Juarez Olympic Stadium.
FC Juarez dominated the other team from the border (Tijuana) in Mexican soccer to their biggest margin of victory in their first season in first division.
The Bravos were able hold off an aggressive start by the team from Tijuana which manufactured two quick opportunities on goal. Eventually the Bravos would settle in and start to dominate at home in front of their home crowd.
The pressure by the home side would eventually pay dividends as a penalty kick in favor of the Bravos would be called in the 44th minute of play just before the first half would come to an end. Forward Diego Rolan would take the penalty kick and score.
The second half would see the Bravos continue to dominate. They would quickly score to start the second half, forward Leandro Carrijo would score in the 50th minute. The third and final goal of the match would take place just 8 minutes later when Jefferson Intriago would score off of a direct kick from well outside the Xolos goalbox, right in the upper left hand corner of the goal.
The fact that the team from the Borderland had a clean sheet on defense was extremely important after allowing 6 goals on Thursday night.
The most important thing to come out of Sunday's win was that the Bravos move up another spot in the relegation table away from that dreaded last position. The Bravos are now ahead of Veracruz, Chivas and Atlas in the relegation table.
Up next for the Bravos will be a game in Mexico City against Pumas this coming Sunday. The match is scheduled for an 11am MST kickoff.
More From 600 ESPN El Paso