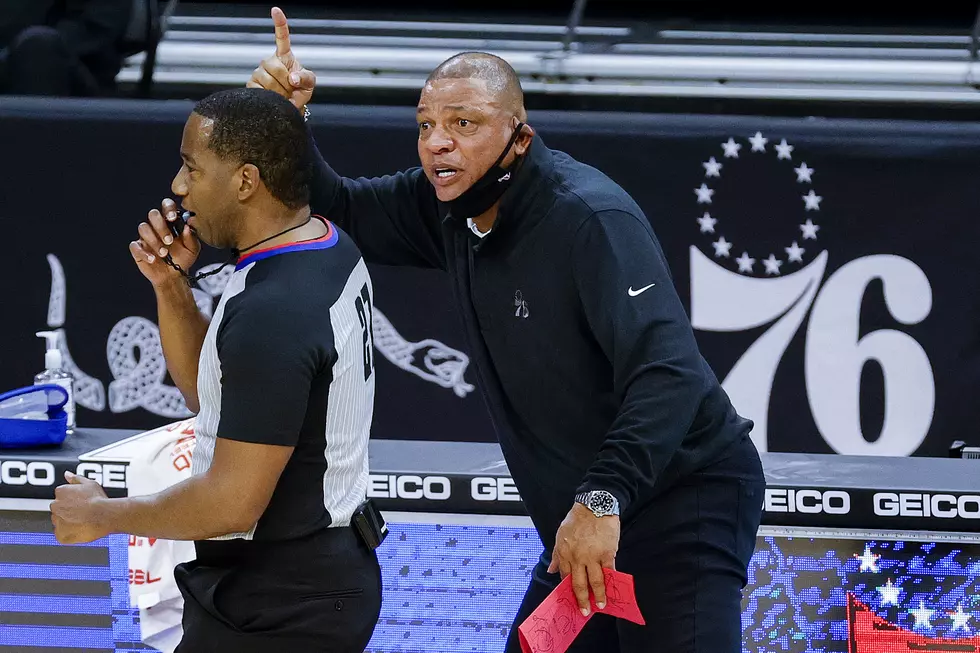 Embiid-less Sixers Fall to Cavs 118-94
(Tim Nwachukwu, Getty Images)
After a strong showing in the first half of their back to back, the Sixers struggled in game two. They never seemed to find their footing against a young Cleveland team, which resulted in a 118-94 loss.
Joel Embiid would be a late scratch in this game with back tightness, and his services were greatly missed. The Sixers could have used the scoring barrage he brings, but more importantly they missed him defensively around the rim.
Dwight Howard would start in his place, scoring nine points and grabbing three rebounds.
With no Embiid, it was on Ben Simmons and Tobias Harris to lead the charge. They did a solid job doing that, but it just wasn't enough. Harris led the team in scoring 16, including knocking down four shots from deep. Simmons finished with 15 points, six rebounds, four assists, two steals, and two blocks.
Cavaliers' big man Andre Drummond had his way against the Sixers in Embiid's absence. He finished the night with 24 points and 14 rebounds on 11-18 shooting.
The big takeaway from the Sixers in this game was their turnovers. After taking good care of the ball against the Knicks on Saturday, the same could not be said in this game. Carelessness with the ball led to 21 Sixer turnovers, and the Cavs would score 35 points off those turnovers.
Both teams were playing the second half of a back to back, but it didn't seem to affect the Cavaliers. The Sixers on the other hand, looked gassed for a large majority of the game. The Cavs took advantage of this, pushing the pace and getting a lot of easy looks in transition.
This loss now puts the Sixers at a 2-1 record to kick off the season. They will be off on Monday, and back at home Tuesday to face off against the Toronto Raptors.
Enter your number to get our free mobile app
Sixers Head Coaches With Most Wins In Franchise History
More From 600 ESPN El Paso