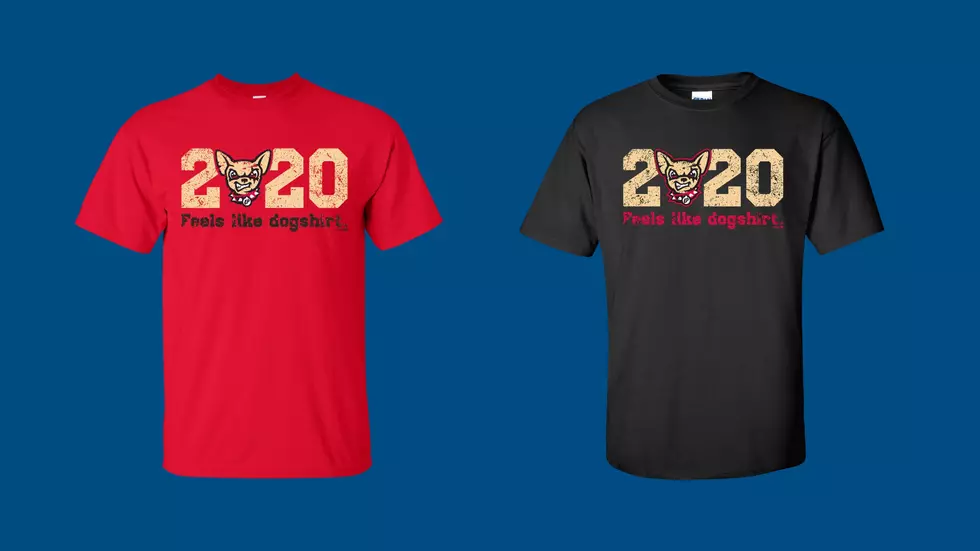 El Paso Chihuahuas Create Hilarious 2020 Theme T-Shirt
El Paso Chihuahuas.
For most people, 2020 has really sucked. Millions of people are out of work due to the COVID-19 pandemic and more than a hundred thousand have died from the coronavirus. The El Paso Chihuahuas season was canceled along with the rest of Minor League Baseball, and the team has decided to release a special commemorative t-shirt.
"2020 Feels like dogshirt" is available for pre-order in either red or black on the team's official online store.
"Mike Birling with the Durham Bulls is a friend in the industry and we speak once a week," Chihuahuas General Manager Brad Taylor told me. "After a recent conversation, I wanted to make the shirt a little different than their design, and (Mike) laughed when I told him about our tagline and we went with it. At the end of the day, we still want to have fun even if there are no games."
More From 600 ESPN El Paso