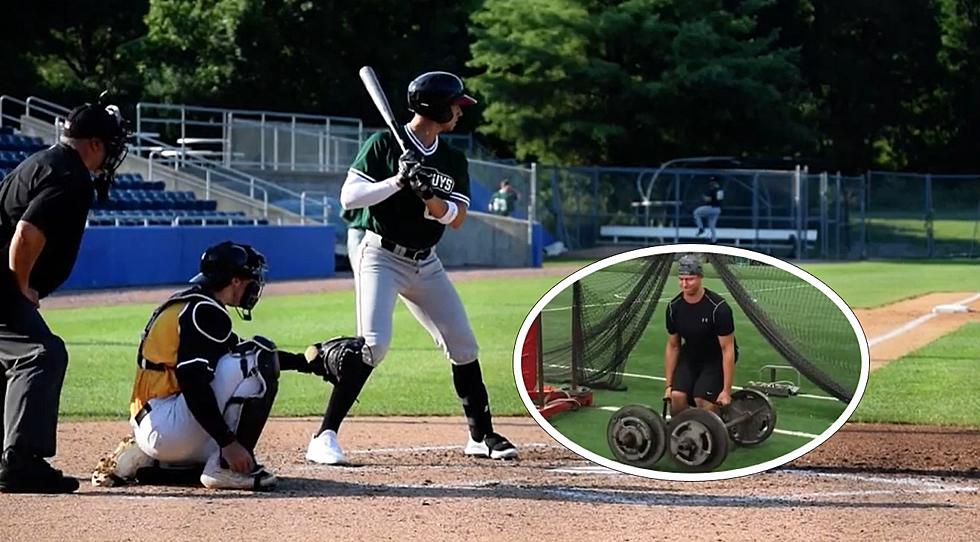 Cut From High School Team, Upstate New Yorker Makes Jump to Pros
YouTube
In the spring of 2013, Joe DeLuca was cut from the Cicero-North Syracuse high school baseball team.
DeLuca received a grand total of 12 at-bats that season, before being cut from the varsity team. He didn't let this stop his dreams of playing baseball at the next level, however. He enrolled in Niagara Community College, and joined the baseball team. That led to an opportunity with Saint Rose's baseball program, a situation in which he thrived.
DeLuca's return to the field reached a new level last week.
As reported by Syracuse.com, DeLuca made his jump to the professional ranks last week, when his independent league contract was bought out by the Cincinnati Reds organization.
In total, DeLuca has been on his journey throughout the independent league baseball scene since 2017, when he graduated from Saint Rose. DeLuca hit .324 with a .457 on-base percentage as a senior with Saint Rose, after transferring from Niagara Community College after his sophomore year. DeLuca was a star with NCCC as well, hitting .381 as a sophomore.
While he fought for a spot with a Division I baseball team, he chronicled his journey on a number of online baseball publications, as documented by Syracuse.com, that including Pickin' Splinters and Simone Baseball Performance.
Here is a video posted by the latter on DeLuca as he trained for his upcoming season:
It truly is remarkable to see a player come back from being cut from a team, or go undrafted, or any of the other countless road blocks that athletes face. In this case, an Upstate New York baseball player faced the challenge head-on, and overcame it.
And now, his real career is about to get underway.
Ten Capital Region Sports Stories Every New Sports Fan Should Know
After months of reading and talking, I now consider myself a Capital Region sports fan. I learned these ten stories along the way, and want you to learn them now.
25 Years, 25 Pro Athletes Elected to the Hall of Fame with NY Ties
From members of New York sports teams, to residents of the Capital Region and beyond, to some of the best sports stories from the Empire State, here are 25 Hall of Fame nominees from the past 25 years, all with ties to New York state.
More From 600 ESPN El Paso