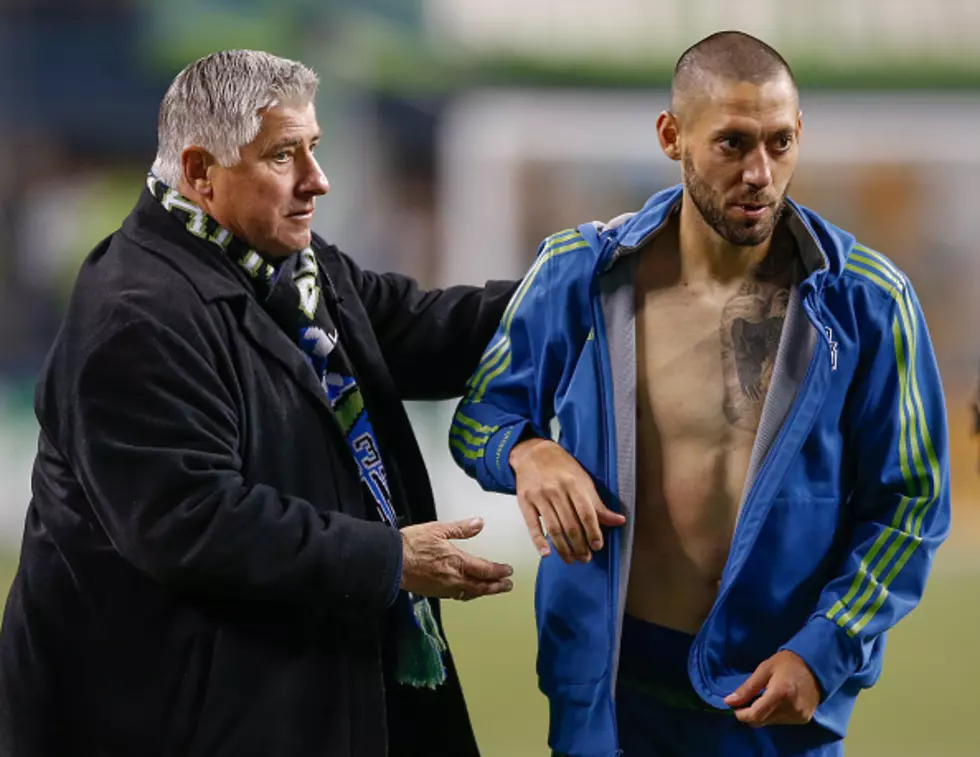 Clint Dempsey Earns Red Card after Tearing Up Referee's Notebook [VIDEO]
Getty Images
Seattle Sounders midfielder Clint Dempsey became the third player issued a red card on Tuesday night after he ripped up the referee's notebook during the game. 
The Sounders were taking on MLS-rival Portland in the U.S. Open Cup when referee Daniel Radford issued his second red card of the game Michael Ariza. Dempsey, obviously frustrated with the decision, stepped in a swatted the notebook out of the Radford's hand. He picked it up off the pitch and ripped it up, which sent Dempsey to the locker room as well.
The Sounders were already down a goal in extra time and couldn't recover. They finished the game with just seven players after the three red cards and a late injury. It was Seattle's first defeat in Starfire Stadium.
More From 600 ESPN El Paso