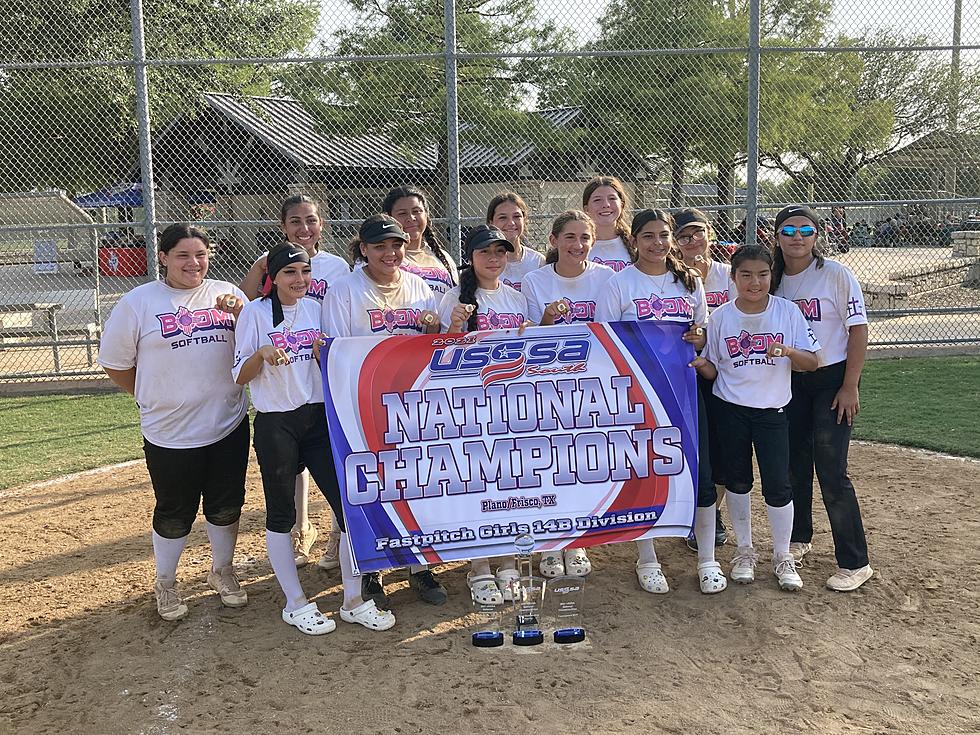 Boom! Las Cruces Girls Softball Wins USSSA SW 14U Nationals
Las Cruces Boom.
For the Las Cruces Boom, a trip to Plano, Texas last weekend could not have worked out any better. The 14 and under girls fastpitch softball team competed in the USSSA Southwest National Championship over a four day period and they won the National Title in the 14B Division.
Things did not start out well for the Boom, who competed against 31 other teams in their division. They went just 1-2 in Pool H and then they were seeded in bracket play. That is when the magic started.
First, the Boom beat Athletics Jendro/Boney from Bentonville, Arkansas 8-5 in extra innings. Then, they squeezed by the Texas Bombers STX Flores from San Antonio, TX, 2-1 in a nailbiter. In their third game in bracket play, the Boom crushed the Stars Elite from Lubbock, TX 11-2 and then walloped the G2 Heat 14 Vanzant from Newton , Kansas (Wichita) 14-2. Then, it was on to the semifinals against the Oklahoma Heat from Edmond, OK. The Boom easily won the game 11-4 and sent the Heat into the losers bracket of the tournament. However, the Oklahoma Heat won to get into the finals for a rematch against the Boom, but the team from Las Cruces won again 6-5 to win the USSSA SW National Championship.
Zaysha Hawkins was the offensive Most Valuable Player for the tournament and Angelina Ramirez was the pitcher of the tournament as well as the overall MVP. Congratulations to the Las Cruces Boom 14U fastpitch softball team on bringing a national title home to the City of the Crosses.
El Paso High Ghost Girl & 14 Other Undeniably Creepy Listener Submitted Ghost Pics
More From 600 ESPN El Paso