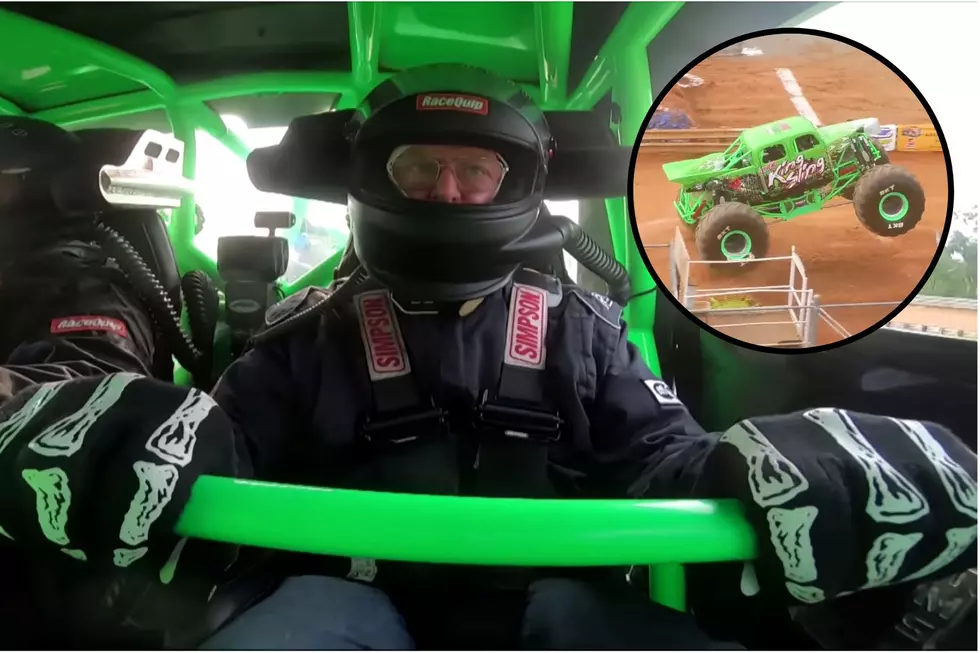 Westport Man Takes Thrilling Ride in Monster Truck at 73 Years Old
V2 Vids/Youtube
Westport native Bob Butler has been a massive fan of Monster Trucks for decades, and over the years, he has formed long-lasting relationships with many drivers that fans look up to. Recently, he got the chance to ride shotgun with one of the most famous monster truck drivers in the country. Known for his tank called the Grave Digger, monster truck driver Dennis Anderson gave Butler the thrill of a lifetime.
This Wasn't Bob's First Ride
Bob Butler runs a water systems company daily, but for the past 36 years, he has proudly been a part of the Westport Fair Committee. In 1986, he inquired about having Monster Trucks at the fair. Anderson was a crew member at the time for "Blue Thunder", and he told Butler about his truck, "Grave Digger". Grave Digger was the star of the fair in 1987, and when someone dared Butler to jump in the front seat, he happily obliged.
"This was an entry-level monster truck. All it had was a bucket seat and a lap belt," said Butler. Butler suffered a bloody injury during his first right but had zero regrets, and it was the start of a long friendship with the up-and-coming Dennis Anderson.
Bob Reunites with Old Friends
Over the past 3 decades, Anderson has become a superstar in the Monster Truck world.
"What Dennis is to Monster Trucks, Richard Petty is to Nascar," said Butler.
Butler was getting excited to see Anderson in action at a show in Maryland, put on by another close friend and driver, Mike Vaters.
"Vaters owns 4 monster trucks and he's like a brother from another mother to me," said Butler. Turns out Vaters had mentioned to Anderson that Butler would be in the crowd for the Maryland show, and the rest is history.
30 Years Later, Bob Rides Again
Vaters and Anderson made sure Butler got a chance to ride shotgun one more time, and thankfully, the safety features of a monster truck have improved greatly since the eighties.
"It was the best ride I have ever had," said Butler. "It's a violent ride, no doubt about it, and I had a back operation 8 weeks ago so my doctor won't be too pleased, but it was an opportunity before me, so I made the most of it."
Check out Butler live out every monster truck fan's dream as he rides shotgun with one of the most famous drivers in the business.
The Ultimate Westport Fair Survival Guide
If you're a first-timer or out-of-towner, here's how to make the most of your visit to the legendary Westport Fair.
More From 600 ESPN El Paso