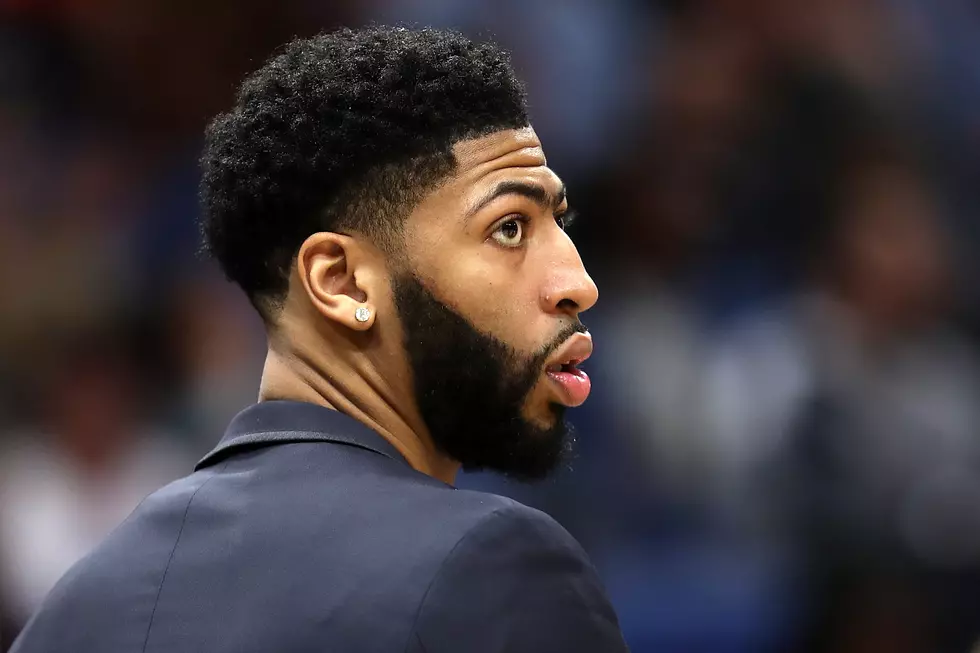 All Signs Point to Anthony Davis Landing in LA By the Trade Deadline
Getty Images
As Thursday's trade deadline quickly approaches, both the Lakers and Pelicans have re-engaged in trade talks for Los Angeles to aquire Anthony Davis in a trade, per ESPN's Adrian Wojnarowski. 
Woj also reported that Davis made the Pelicans aware of "a handful" of teams that he willing to sign long-term with upon a trade, including the Bucks, Clippers and Knicks, but not the Celtics.
Lakers insider Brad Turner reported today that the Lakers offered New Orleans Lonzo Ball, Kyle Kuzma, Brandon Ingram, Rajon Rondo, Lance Stephenson, Michael Beasley, and two first round picks. In return, the Lakers would get Davis and Solomon Hill, in order to relieve cap space.
If you're New Orleans, this might be precicely what you want -- salary relief to start anew, a mix of young talent and veterans and draft picks. If the Clippers/Bucks haven't even made an offer for Davis, then they might not make one at all. The Knicks have almost nothing to offer even if they get the No. 1 pick.
That brings us back to actual Davis contenders, like Boston. It seems like AD doesn't want to go to Boston at all, with the looming reports of his dad's frustration with the organization, to his team saying he would not re-sign with the Celtics in the future.
Similarly, by use of third-party voices, Davis just seems to have his mind made up on playing alongside LeBron James. He has made his sheet relatively tough for other teams to make deals immediately and the Lakers' current offer should trump anything the Bucks or Clippers can offer within this week.
By way of bullying, conniving reports leaked out anda bit of tampering sprinkled in the mix, the Lakers should get Davis this week.
Naysayer Lakers fans that hate the proposed trade will argue that it is way too much for a team to unload that much depth for Davis. However, Davis' star power at just 25 years old is a no-brainer. At his best, he could be a top-three player in the league and help the Lakers contest for an immediate title.
Now, should the Pelicans deny this offer for whatever reason, it is probably because they simply want to wait for the summer before dealing him away. He's a franchise-changing player and anyone should understand their hesitation to move Davis away.
Whether he be traded today, this week, this summer or later this year, Davis' impact is among the best in the league and will help elevate any organization to an immediate title contender.
More From 600 ESPN El Paso