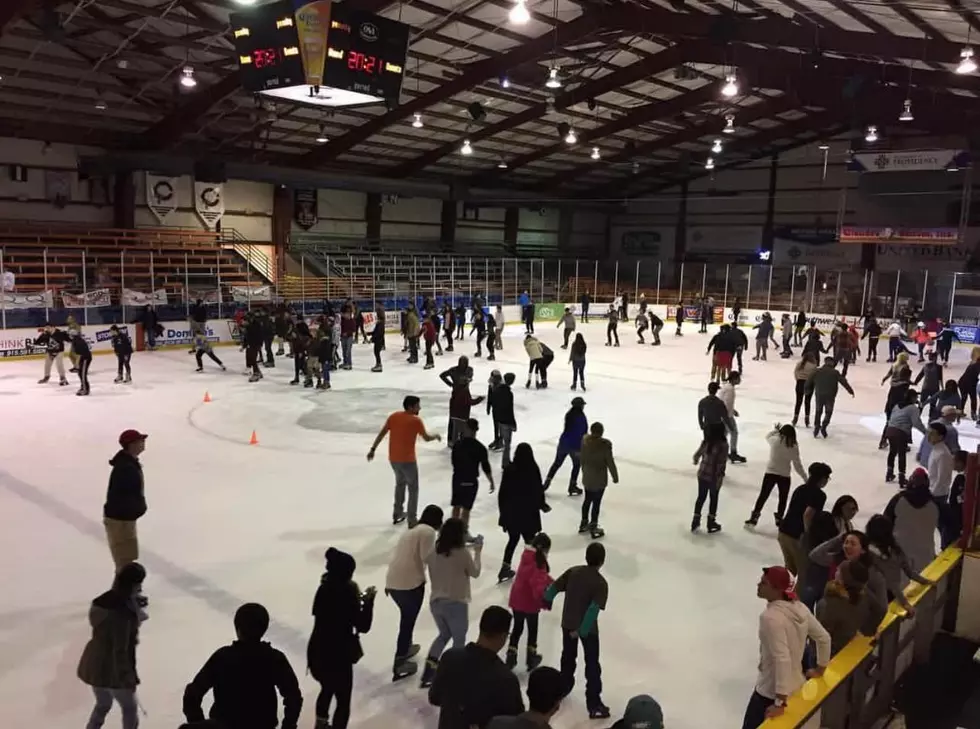 Rhino's Rink on the Brink of Becoming Extinct? El Pasoans Urged to Help Save the Rink
El Paso Hockey Association
Two entertainment venues in El Paso could become casualties of a port of entry expansion project.
A couple of federal proposals being considered would involve the demolition of the Sierra Providence Events Center ice rink. One of the two would also knock down the El Paso County Coliseum, which shares a parking lot with the events center.
But several local organizations including the El Paso Rhinos and the El Paso Texas Figure Skating Club are urging El Pasoans to oppose the expansion and urge the federal government to find another solution to the imminent expansion.
Enter your number to get our free mobile app
The Project
The plan to expand and modernize the Bridge of the Americas Port of Entry, which connects El Paso with Juarez and is located a few miles east of downtown, has been discussed for years.
Officials say BOTA, built in 1967, is no longer adequate for today's needs.
According to a press release issued last year by Congresswoman Veronica Escobar, the expansion and modernizing improvements are needed "to increase processing capacity, enhance security, and facilitate trade and travel volumes."
The project is also supposed to improve traffic flow and decrease wait times.
The Rink
The home of the El Paso Rhinos is not just the only year-round ice rink in El Paso, it is the only indoor professional ice-skating rink between Odessa and Albuquerque.
It hosts youth, adult, and military hockey leagues, a youth figure skating club, public skating, and Rhinos games.
In 2020 it was named the winner of the Kraft Hockeyville USA 2020 Competition. The designation as 2020's most-spirited hockey community in America resulted in $150,000 in much-needed rink upgrades paid for by Heinz.
The Proposals
Two of the three design plans being put forth by the feds would either include demolishing the building housing the ice rink, or demolish the ice rink and the El Paso County Coliseum.
The other would save the rink but keep the El Paso Hockey Association and Rhinos from building a second pad for a second sheet of ice.
The Rhinos, EPHA, and the figure skating club are asking the community to oppose all 3 designs under consideration by filling out THIS FORM and emailing it to daniel.partida@gsa.gov.
Vehicles Targeted for Catalytic Converter Theft in Texas
Here is a look at vehicles that get targeted the most by thieves looking for a catalytic converter.
10 Most Stolen Vehicles in Texas
According to the National Insurance Crime Bureau here are the 10 most stolen vehicles in the state of Texas.
More From 600 ESPN El Paso