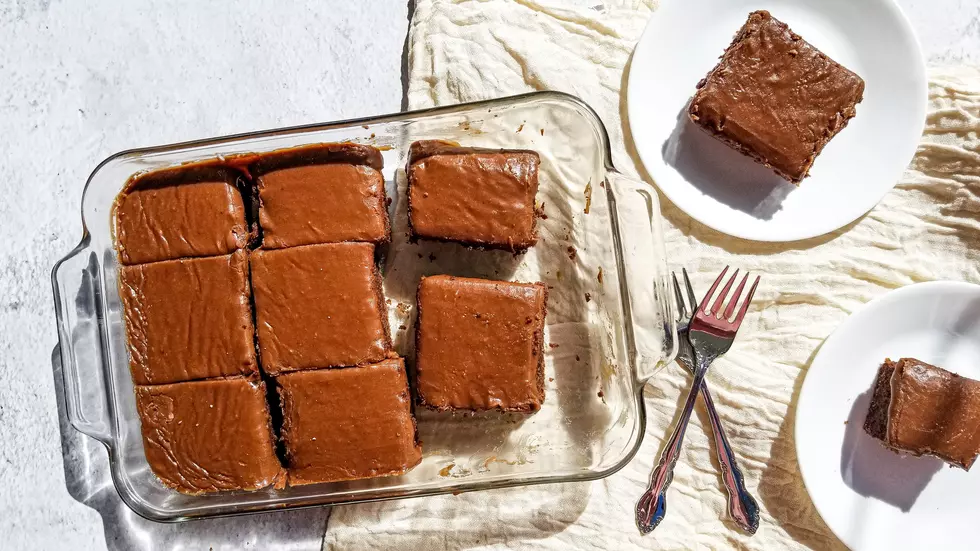 Texas Funeral Cake is the Treat You'll Love Not Just For Funerals
Isabella via Unsplash
When I think of cake, I definitely don't think of a funeral!
I know that this may sound like a macabre subject; but we all know that when someone passes away, the one thing we all do is make the grieving family food, right? I don't know how I ended up on "funeral potatoes" but I found out all about them and they look delicious.
So I decided to find out what the Texas version of funeral potatoes was and lo and behold: Texas Funeral Cake.
Technically, this is known as Texas Chocolate Sheet Cake because, well, you make it on a sheet pan. What makes it Texan? Well, you actually add pecans to the top.
Enter your number to get our free mobile app
Bringing food to comfort mourners has been a long standing; bringing cake has been a southern tradition since about the mid-20th century, among other comforting foods.
The Houston Press compiled a list of the five most comforting funeral foods (which, again, I know sounds morbid) and funeral cake came in at number five. Other foods on the list were:
Chicken & spaghetti
King Ranch Chicken Casserole
Baked beans and brisket
Potato Salad and Honey baked Ham
Texas Funeral Cake has a long history with many who claim that First Lady Bird Johnson is to credit for its creation; and some archives that go as far back as 1936!
Whatever the origin of the Texas Funeral Cake, I think it says a lot about us as a society that we continue the tradition of bringing food to a funeral. If you're looking for a good recipe for Texas Funeral Cake, which doesn't just have to be for a funeral, check this one out.
How Texas Cities Got Their Names
More From 600 ESPN El Paso