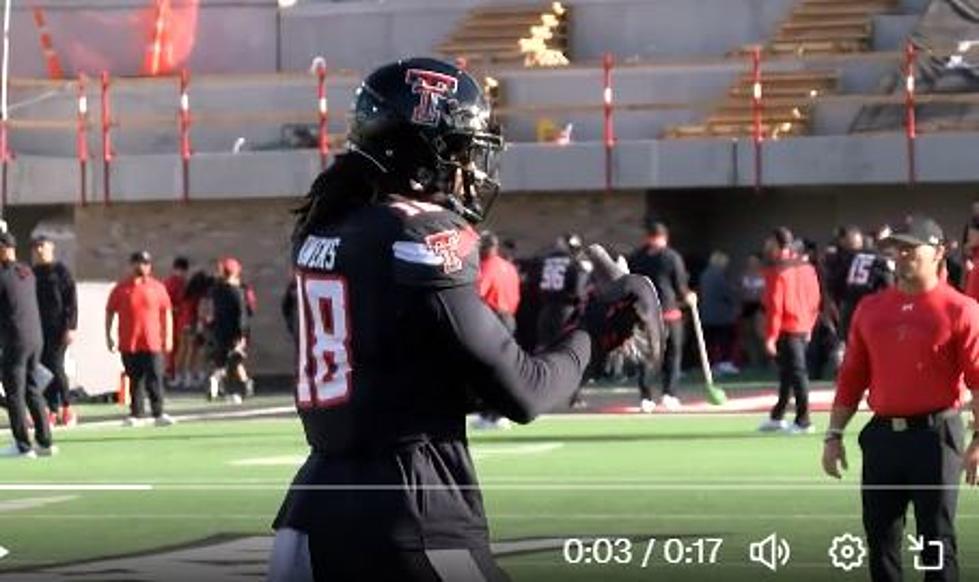 Caught On Camera: Texas Tech Football Player Catches Bird Mid-Air
David Collier
Crazy things always happen during the Tech football games but I never thought it would be something like this AND CAUGHT ON CAMERA?
Texas Tech defensive player Tyler Owens should apparently be on offense catching balls. While getting ready for the game to kick off Owens caught and released a pigeon.
Don't believe us? Don't worry the amazing David Collier caught it all on camera and it is pretty funny. Take a look.
You can see in the video Owens and his teammates couldn't believe what happened and had no idea what to do. Don't worry the pigeon was not harmed. It just wanted to wish Ownes good luck.
Texas Tech did go on to lose the homecoming game 21 to 38. Texas Tech's next football game will be at BYU on Saturday, October 21st at 6 p.m.
The rest of the football schedule:
Tech Vs. TCU on Nov 2nd at 6 p.m.
Tech at Kansas on Nov. 11th
Tech Vs. UCF on Nov. 18th
Tech at UT on Nov 24th at 6:30 p.m.
14 Examples of How Texas Tech Football Players can Make Their NIL Money
With the NCAA unlocking Athletes' ability to make money on their NIL, I'm stepping in to help match some Texas Tech football players to mostly local businesses. From Tyler Shough to Austin McNamara, everyone will have a chance to get their hands on a deal if they work it right.
I believe some of these deals are worked right. Here are my ideas.
The Best Of Pro Football's Cheerleaders
Cheerleaders have been a part of the pro football scene for nearly 70 years, though not every NFL team has cheerleaders. No less than seven NFL teams don't have cheerleaders, but, most do, including the Denver Broncos. Here's a look at some of the most popular cheerleading squads in the NFL.
Gallery Credit: Zane Mathews