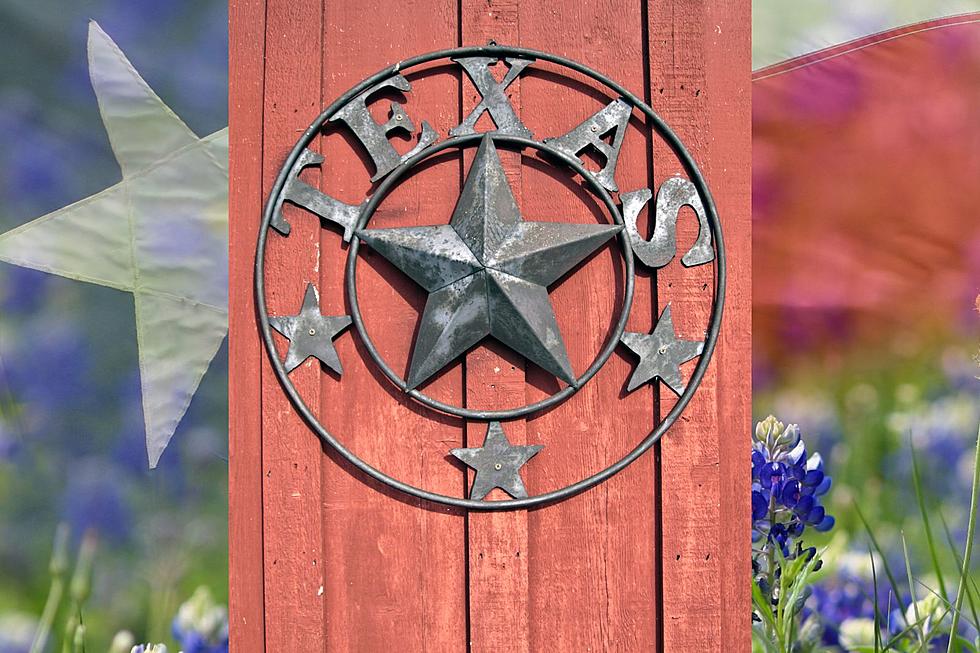 Real Texans Know: What the 5 Points on a Texas Star Means
Canva
When you're in the great state of Texas it's pretty obvious with all of the Texas flags that you see that people take a lot of pride in the lone star state. Many people have worked hard for decades to make the state of Texas what it is today. And while some people have ideas to make the state better, compared to all the others we are fortunate to live in such a beautiful state. 
Speaking of that Texas flag that so many people have hanging with pride, do you know that the five points on a Texas star means? I have to admit that while I had always realized there were five points on a Texas star, I didn't know that they each had a specific and important meaning.  
You Don't See This Type of Pride in Other States
When you travel to other parts of the country you won't see as many flags so proudly displayed like you will in Texas. It's truly amazing to be a part of something that people find so special. There are other states that when you drive through it feels like they don't exactly care about their part of the country, which doesn't make sense to not take pride in where you call home. 
Here is What the Five Points Mean on a Texas Star
Just remember today how fortunate we are to call Texas home. How nice it is to have neighbors that for the most part care about each other and our community. That isn't as common as it should be. Now let's look at what the points mean on a Texas star. 
Meaning of the 5 Points on a Texas Star
You're probably familiar with the 5 points on a Texas star and here is what they mean.
Gallery Credit: Billy Jenkins
Texas - Do You Agree With This Ranking Of Buc-ee's Snacks People Should Try?
So many in the state of Texas have a favorite snack from Buc-ee's, but how could they be ranked? We have one individual's opinion to discuss.
Gallery Credit: Tommy Paradise, Townsquare Media, Tik Tok foods_insight, Canva
More From 600 ESPN El Paso