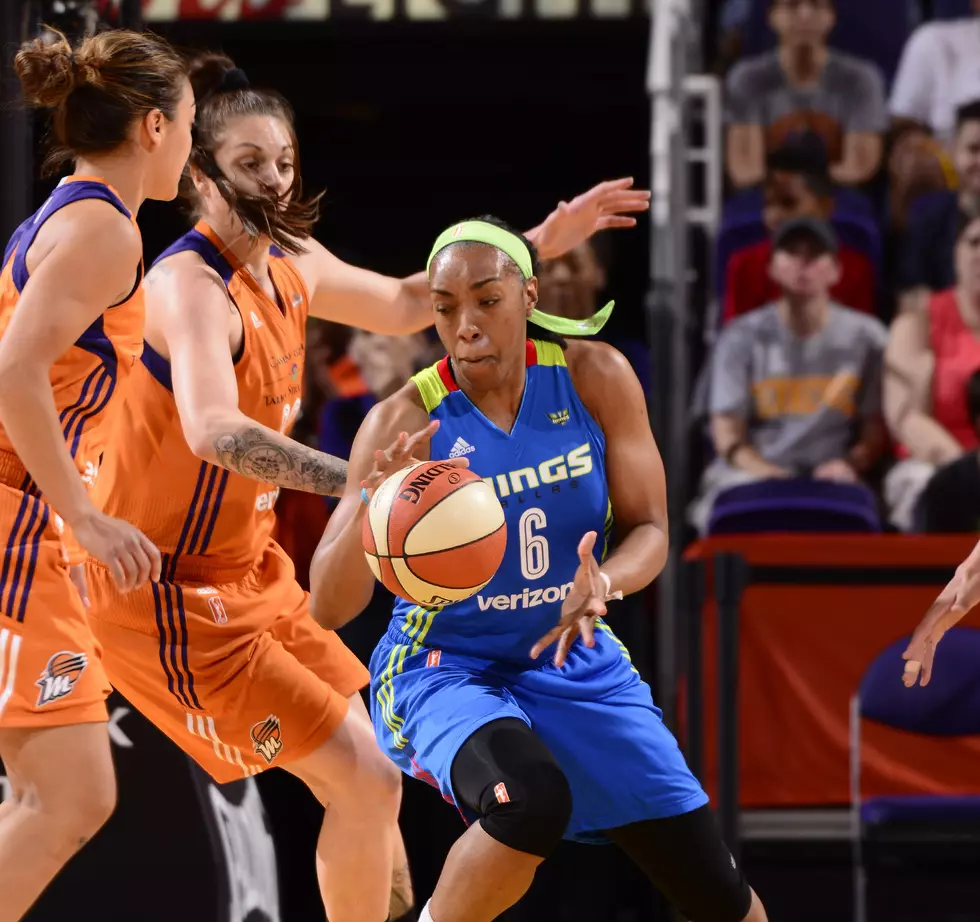 Former UTEP Star Kayla Thornton Back in WNBA with Dallas Wings
NBAE/Getty Images
Former UTEP Miners star forward Kayla Thornton is back in the WNBA with the Dallas Wings. The 24-year old played 10 games during her rookie season in 2015 with the Washington Mystics before making the Wings roster this season. Thornton played in a pair of preseason games with the Wings and averaged nine points and four rebounds. She came off the bench and played 11 minutes in the season opener in Phoenix and scored four points, grabbed five rebounds, and dished out a pair of assists in the Wings 68-58 win over the Mercury. Thornton is wearing jersey #6 for the Wings, a number she wore playing in Israel last season. She had worn #5 when playing for the Miners.
"Kayla has developed into a really great power forward in our league," Dallas head coach Fred Williams told 600 ESPN El Paso. "Making our roster as a free agent says a lot about her not just as a person who has come in and worked hard, but as an athlete who has shown how hard work progresses."
Wichita State head coach Keitha Adams recruited Thornton when she was at UTEP, and she owns seven UTEP career records while also ranking in the top 10 for nine other categories. Adams is not surprised that the former Irvin standout and Miners all-time leading scorer and rebounder is back in the WNBA. "Kayla's passion and drive is her greatest strength," Adams explained to 600 ESPN El Paso. "She's been living her dream in playing this great game. Determined and persistence are key ingredients for one to achieve at the highest level. Her heart is huge and that's why she's where she's at. Am I surprised? Not at all. Only a matter of time...In life you can achieve your dreams if you want it bad enough. She's one the most competitive passionate players I've ever coached. Kayla is living her dream and I'm so proud of her!!"
More From 600 ESPN El Paso